Better2Know is the UK's leading provider of private sexual health testing services. As well as testing for an extensive range of sexually transmitted infections at our clinics nationwide, we also offer private counselling for those who are anxious about their sexual health and other STI-related matters. Whether you test positive for an STI or not, if you are feeling stressed or concerned about your sexual health, you can speak to a qualified counsellor with Better2Know. Our expert Patient Services Executives are available 24/7 to process your booking and arrange a confidential phone call that suits your schedule.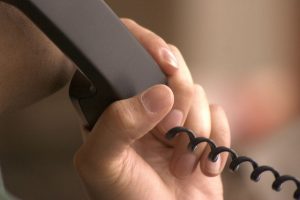 Telephone appointments are available five days a week, from 9am to 5pm
During your confidential, 20-minute appointment, our highly trained counsellor will discuss how your sexual health is affecting you. Your private counselling specialist can offer advice on how to move forward and reduce the stress that is often associated with sexual health and STI testing. The Better2Know family is here to provide support on how to cope with emotions that may be triggered by your results, or other sexual health related concerns, at your own pace and discretion.
For those who have tested positive for an STI, and are feeling overwhelmed by their results, Better2Know are here to help you. Our private counselling specialists will offer confidential guidance and support for just a small fee. They can help you understand your diagnosis and come to terms with your STI status. As mentioned above, this private service is also available to those who would like to discuss any other sexual health related concerns.
Better2Know's STI Testing Services
Better2Know's range of screens and tests are available at private STI clinics throughout the UK, with locations including London, Edinburgh, Cardiff, Belfast, Birmingham, Glasgow, Manchester, Liverpool, Leeds, Aberdeen, Southampton and Swansea. Better2Know's confidential STI screens and tests identify a variety of sexually transmitted infections such as HIV, Chlamydia, Gonorrhoea, Syphilis and Herpes. Our team of experienced sexual health advisors will answer your questions and process your booking swiftly and efficiently. They will also suggest suitable testing options to meet your personal needs.
Better2Know's highly trained Patient Services Executives can arrange a private doctor's consultation either before your confidential test or following the receipt of your results. If your STI screen or test is positive, your Better2Know doctor will go through your diagnosis and, depending on the infection you test positive for, prescribe the medication you require. If you are positive for a blood borne STI, we will refer you to a specialist who will discuss your results in more detail and provide further advice regarding your treatment options.
Your patient details are 100% confidential. However, you can choose to remain completely anonymous if this makes you feel more comfortable when providing personal information such as name, age or gender. Better2Know will not share your private information with any third parties without your consent, unless the law requires us to do so.
Book Your Better2Know Counselling Appointment Now
If you would like to speak to a qualified sexual health counsellor, please contact Better2Know's Patient Services team on the number provided above. Our welcoming and dedicated staff will process your payment and confirm the time of your private counselling appointment. You can also use Better2Know's secure, online booking system to arrange your confidential phone call. Simply select the orange Book Now button at any time and follow the instructions. Alternatively, you can select the WhatsApp icon on this page to message one of our friendly advisors, for free, about any of Better2Know's STI testing services.
---