This Monday marks the start of the 2018 Cervical Cancer Prevention Week. The event runs until Sunday 28th January and aims to raise awareness surrounding cervical cancer and highlight ways in which this dreadful disease can be prevented. This year's theme is: Reduce Your Risk, and there are plenty of ways in which you can get involved, including hosting fundraising events, sharing your story through blogging or social media, or by joining the #SmearForSmear campaign alongside Better2Know.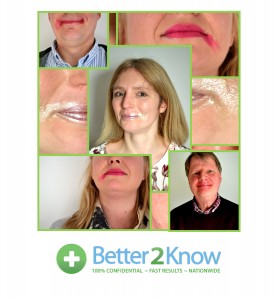 What is Cervical Cancer?
Cervical cancer is a growth of abnormal cells that occurs in the lining of a woman's cervix. Approximately 0.6% of women will be diagnosed with cervical cancer by the age of 85, with the most common form being squamous cell carcinoma.
Whilst the cancer itself cannot be transmitted, by far the biggest risk for developing cervical cancer is the Human Papilloma Virus, which can be passed on through sex. Despite only a small number of HPV types being considered high-risk for cervical cancer, it is important that you are tested and diagnosed early to ascertain whether you are at risk.
Early identification and treatment is crucial in combatting cervical cancer, as untreated infections can often prove fatal. When diagnosed early, cervical cancer treatment can be highly effective, and most women with a primary form of the illness will go on to lead a normal, healthy life. However, it should also be noted that a woman's fertility can be damaged by the effects and treatment of cervical cancer.
PAP Smear Testing
According to Cancer Research UK, there were 3,224 cases of cervical cancer in this country during the year 2014. 890 of those cases proved to be fatal. Three years on and the figures remain a concern with nine positive diagnoses, and two deaths, every single day. But it does not have to be this way. Up to 75% of cervical cancers can be prevented by cervical screening, otherwise known as PAP Smear testing.
Better2Know provides PAP Smears as part of a combined screen, along with a test for HPV. If your test is reactive, our outstanding Patient Services team will help you access the treatment and support you need and will refer you to a specialist service, if necessary. We also have a network of skilled doctors situated throughout the UK, and can provide telephone or face-to-face consultations either before your test or following your results.
Better2Know are proud to support Jo's Cervical Cancer Trust, and for more information about Cervical Cancer Prevention Week, and how you can 'Reduce Your Risk, please visit their website. To book your confidential test or screen with Better2Know, call our team today on the telephone number displayed above. Our dedicated staff will process your booking and answer any questions you may have. Alternatively, you can arrange your appointment online by selecting the Book Now button at the top of the page.
---