Rates of sexually transmitted infections in Manchester are worse than the England average, according to Public Health England. The city saw over 5,000 cases of Chlamydia alone in 2016. Better2Know's confidential STI testing services are available in the city of Manchester; our private sexual health clinics offer a variety of extensive screening options that include testing for Chlamydia. Appointments can be made six days a week, with same day or next day availability. Better2Know's experienced Patient Services team will ensure your patient journey is as fast, efficient and stress-free as possible. Anonymity is an option if this makes you feel more comfortable with providing personal information.
What is Chlamydia?
Chlamydia is a bacterial infection that can be transmitted through sexual contact including vaginal, anal and oral intercourse. It is one of the most curable causes of infertility. For those who may have acquired this STI, there can be little to no symptoms so the only way to know for sure is to get tested. Infected individuals that exhibit signs of infection usually experience:
Unusual discharge
Pain when urinating
Genital skin problems that can include the anal area
Women can suffer from irregular bleeding or changes in their menstrual cycle, as well as Pelvic Inflammatory Disease. Men can also experience painful or swollen testicles.
If you remain undiagnosed and untreated, Chlamydia can cause permanent damage to your sexual organs leading to infertility in women or reduced fertility in men. Women who contract this STI during pregnancy increase the risk of having a miscarriage or an ectopic pregnancy. Furthermore, if the child is exposed to Chlamydia during birth, they may experience eye infections or pneumonia.
Better2Know's Chlamydia testing options
Better2Know's medical experts have designed our screens and tests to suit your personal requirements; they also regularly review our testing options to maintain the quality of our service. You can choose to combine Chlamydia testing with tests for various other STIs to form a thorough screen. A urine sample is usually required for analysis; however, swab samples can be arranged should your symptoms be localised around the throat or rectal area.
Better2Know's Peace of Mind Screen requires a 14-day incubation period, meaning you can get tested just two weeks after your last sexual encounter. This testing option will detect three common STIs: Chlamydia, Gonorrhoea and Syphilis. You will be asked to provide a urine sample for analysis, so please refrain from using the bathroom for two hours prior to your appointment. Results will be ready two working days from receipt of your samples at our certified laboratory. For more information on Better2Know's screens, please go to our STI Screens page.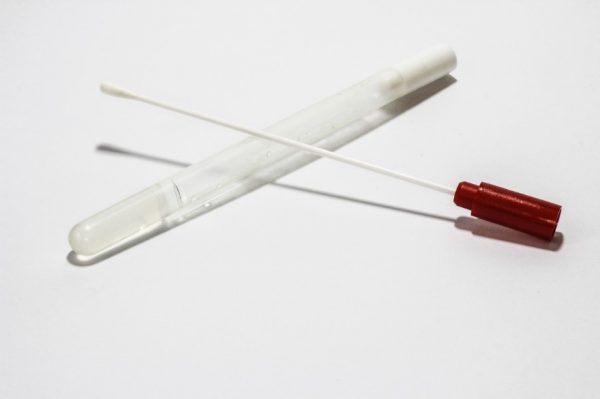 Our popular Instant Chlamydia tests are available at selected private STI clinics in the Manchester area. With this option, you can receive your results within 30 minutes of providing your swab sample and an immediate prescription for medication will be provided, should you test positive. You will be given a signed and completed copy of the Better2Know Rapid Test Results Report before you leave.
Better2Know's Everywhere service enables you to receive confidential testing at a location where you feel most at ease. We will send a private nurse to come and collect your urine sample. This can be at a home address, work address, a local hotel, or one of our preapproved nurse stations in Manchester. Your Better2Know nurse will send your samples to our laboratory for analysis. Results will be reported within two working days from your sample's arrival at the lab.
For information on Chlamydia, please refer to our STI Info page.
Arranging your private appointment
To book your confidential screen or test in Manchester today, please contact Better2Know's trained Patient Services team on the number above. They can answer any additional queries you may have. You can also arrange your appointment online at any time by selecting the Book Now button above.
Image credit:
CDC. Available here.
---