With constantly changing travel guidelines, it is difficult to get your head around the most current travel and Covid-19 testing rules. But after too long stuck at home, do not let Covid confusion deter you from taking that much needed get-away. Better2Know has got you covered, offering a wide array of UK pre-departure and post-arrival Covid-19 tests.
Better2Know is an accredited private Covid testing provider, approved across the UK (including Scotland) and listed on the UK Government's website. From pre-departure tests, to testing during quarantine, Better2Know is here to make the process simple.
What tests do we offer?
Depending on where you are arriving from and where you are travelling to, Covid-19 testing rules vary, but Better2Know always has the right test for you. Take a look at the testing guidelines here.
Better2Know provides:
Rapid Covid-19 Antigen Testing
Pre-departure testing
Most countries and airlines require pre-departure testing. Typically, testing must be carried out either 72 or 48 before arrival in the destination, meaning that the negative result must be in before boarding the plane.
Better2Know's Priority Service guarantees results within 24 hours.
Standard service guarantees results within 48 hours.
After the 4th of October the traffic light system will be scrapped in favour of red list and 'rest of the world' countries. Fully vaccinated UK residents will no longer need to have a pre-departure test when travelling to England from non-red countries.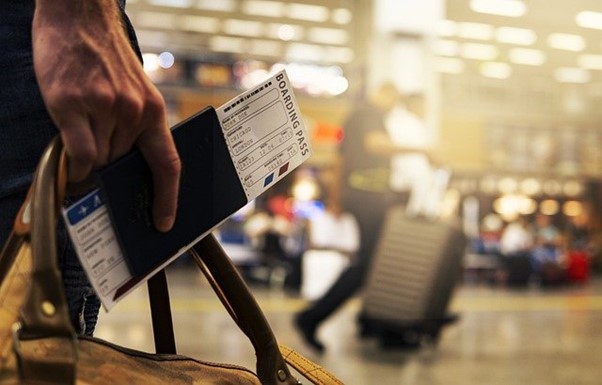 Entering the UK
Currently, anyone entering the UK from a green list or amber list country who is fully vaccinated must take a covid test, within the first two days after arrival. This will still apply after 4th October, even when the traffic light system is scrapped.
Non fully vaccinated travellers
For those who have not been fully vaccinated, quarantine and testing on days 2 and 8 is required for Amber List arrivals entering the UK. These rules will remain for any adults who are not fully vaccinated, traveling to England from a non-red country after the 4th October.
Test to release
Only available to those entering England. Adults who are not fully vaccinated and entering from an Amber List country must quarantine for 10 days but can test to release on day 5. In addition to a negative test on day 2, a negative test on day 5 can cut your quarantine period short. These rules will apply after 4th October for any adults not vaccinated entering from any non-red country.
Red list rules
Anyone entering from a red list country at any time must quarantine in a designated hotel at their own cost, take a pre-departure test as well as day 2 and day 8 tests.
Speak to us in confidence
Have any questions about Covid-19 testing? We understand it can seem complicated and are happy to answer any questions you have. Our team is up to date on the everchanging rules and can provide you with the information you need. Contact us on the phone number above or via our live online webchat.
Alternatively, click 'Add to Basket' on the test kit of your choosing and proceed to check out, you'll receive your test kit within 1-2 working days.
Enjoy that long awaited holiday!
Sources
[1] BBC.CO.UK: UK travel update: Amber list scrapped in overhaul of travel rules England
[2] Gov.UK: Coronavirus (COVID-19)
---