The 1980s AIDS crisis left an everlasting impact on many people's lives. Now, a memorial is set to be built in London to commemorate those who lost their lives and to raise awareness of the stigma surrounding HIV.
The memorial will be located on Tottenham Court Road, close to the former Middlesex Hospital where the first AIDS unit was opened in 1987 by Princess Diana. It was here that the first HIV/AIDS patients were treated.
If left untreated, an HIV infection will develop into AIDS. It is estimated that, since the HIV epidemic began, 75.7 million people have become infected with HIV, of whom 32.7 million died from AIDS-related illnesses.
The history of HIV and AIDS
Key dates:
1920: It is believed that HIV originated in the Congo when the virus crossed species from chimpanzees to humans.
1981: There were 270 reported cases of severe immune deficiency among gay men, of whom 121 died.
1982: The Centers for Disease Control and Prevention (CDC) used the term 'AIDS' for the first time, describing it as "a disease at least moderately predictive of a defect in cell mediated immunity, occurring in a person with no known case for diminished resistance to that disease".
1983: The CDC defined all major paths of HIV transmission, disregarding casual contact, food, water, surfaces and air. AIDS was reported among female partners of men who had HIV, indicating transmission through heterosexual sex.
1985: The first commercial blood test ELISA was licensed by U.S. Food and Drug Administration (FDA) to detect HIV antibodies. By this time, every region in the world had reported one or more cases of AIDS.
1987: The first antiretroviral drug was approved as treatment for HIV. The World Health Organisation (WHO) also confirmed that mothers could pass HIV to their babies through breastfeeding.
1996: The first viral load test which could measure the level of HIV in the blood was approved by the FDA.
1997: It became much easier for those living with HIV to take their medication, as a combined antiretroviral drug was developed, which could be taken as a single tablet every day.
2002: The first rapid HIV test was approved, producing HIV results in just 20 minutes.
2012: The FDA approved pre-exposure prophylaxis (PrEP) following a trial in 2010, which found that HIV acquisition fell by 44% among men who have sex with men (MSM) who took PrEP.
2014: Non-governmental organisation, UNAIDS, released the 90-90-90 targets.
2017: For the first time, over half of those living with HIV globally are receiving antiretroviral treatment (19.5 million people).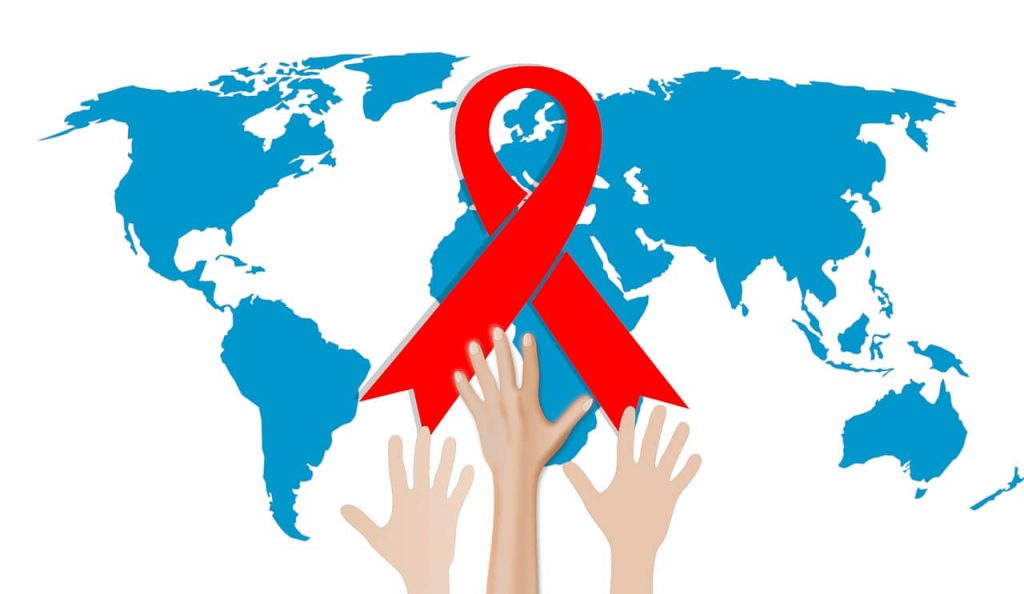 What do we now know about HIV?
Due to scientific advancements, including development of treatment for HIV, those living with the virus can now live long and healthy lives. As long as medication is taken correctly, HIV cannot be passed on to others. With this knowledge, the anti-stigma slogan 'Undetectable = Untransmittable' ('U = U') originated, explaining that those who have an undetectable viral load cannot pass the virus to others.
However, despite these advancements, there remains a stigma around HIV which detracts people from getting tested. The truth is that leaving an HIV infection undetected will not make it go away. Anyone who is sexually active should be tested for HIV.
Often, those with HIV can live with the virus for years without knowing. HIV symptoms can often be mistaken for other illnesses. The only way to know whether you have HIV is to get tested. Therefore, regular HIV testing is important to protect your health.
If you are unsure about your HIV status, book a confidential HIV test today. HIV testing is quick, easy and could save lives.
Sources
[1] BBC: London's first Aids memorial planned for Tottenham Court Road
[2] Avert: History of HIV and AIDS overview
[3] UNAIDS: Global HIV & AIDS statistics – 2020 fact sheet
---