There has been a reduction in the amount of data collected by European countries on HIV due to COVID-19. The European AIDS Conference was held in October last year and Teymur Noori, HIV and migrant health expert at the European Centre for Disease Prevention and Control (ECDC), commented that, "one of the most severe impacts of the pandemic on HIV was that it had reduced the capability of most European countries to document their own HIV epidemic".  Resources were redirected from the surveillance and monitoring of HIV to COVID.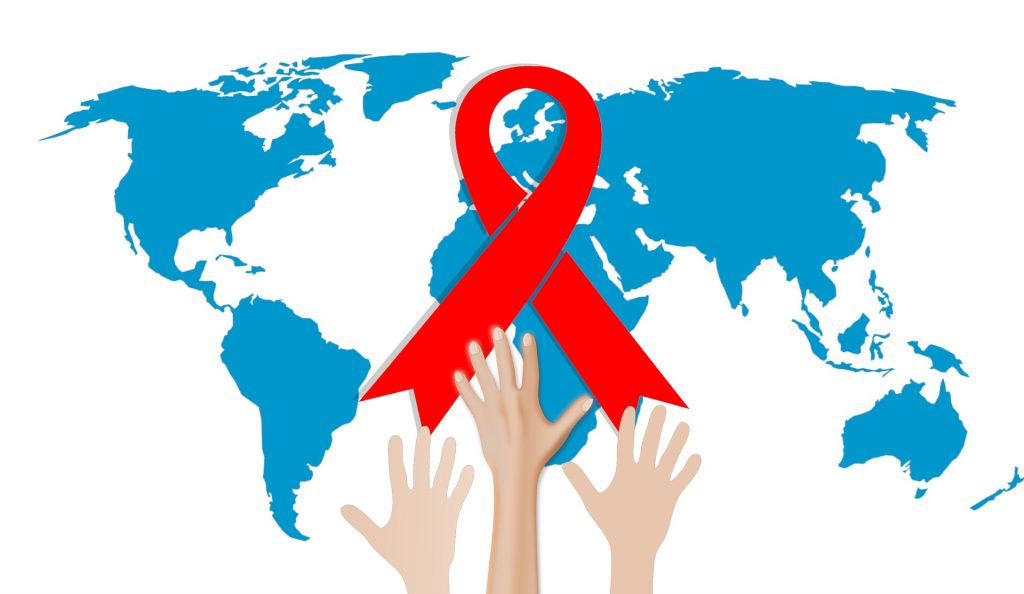 What UK nations contributed to the UK Health Security Agency report?
The UK HIV report, which is released annually in advance of World Aids Day in December, documents the previous year's HIV epidemic trends. This report issued by the UK Health Security Agency (UKHSA – formerly Public Health England) is mostly limited to English information because data from Scotland was not available and those received from Northern Ireland and Wales were incomplete. This is the first time this has occurred.
What did the report say?
The report estimates that there were a total of 106,890 people living with HIV in the whole of the UK in 2020, including 97,740 in England. Of the UK total, an estimated 5,150 (4.8%) were undiagnosed and unaware of their infection.
It was expected that 93,780 people in England with a diagnosed HIV infection would attend HIV services (online or in person) in 2020. Only 88,800 people did (5% fewer), meaning that almost twice as many people in 2020 who were diagnosed and linked to care did not attend a clinic appointment, compared to those who did in 2019. Phone consultations increased 7.5 times from 7,910 in 2019 to 59,280 in 2020.
Has there been a fall in HIV diagnoses in the UK?
The problem with the COVID-19 pandemic was that both the number of HIV tests performed, and the number of HIV diagnoses fell. Was this because of fewer tests or a fall in incidence? There is ongoing debate between experts on this subject due to the limited data. We can, however, examine the latest English statistics keeping in mind the three other nations have not contributed much information.
Latest HIV test statistics
The number of people having an HIV test result registered at a sexual health centre in England fell by 30%, from 1,320,510 in 2019 to 927,760 last year. A much higher proportion of tests, rising from approximately 20% to 50%, were conducted by non-specialists such as GPs, community nurses, clinicians in other hospital departments and people using self-sampling kits. Without proper UK wide statistics, it is difficult to draw correct conclusions, but we can look ahead to the current HIV research being conducted.
Is there hope for a vaccine or cure for HIV?
To date there are no vaccines or a cure for HIV, with researchers continuing their efforts to develop both. Research is ongoing at Duke University´s Human Vaccine Institute in Durham, North Carolina. Derek Cain, PhD, and his team have focused on a subset of HIV patients (fewer than one-third), who eventually develop specialised antibodies that can neutralise HIV after infection. If a vaccine can induce these antibodies, there is the hope that they could destroy HIV before it can take hold in an infected person.
Last September, the Federal Drug Administration in the United States of America approved the first human trial investigating CRISPR gene editing as an HIV cure. In latest news Moderna will commence human trials for its mRNA HIV vaccine. These examples of current and future research provide a welcome boost and potential hope for an HIV free future.
How can you check your sexual health?
Better2Know can help you in taking care of your sexual health. If you are concerned about your sexual health including STIs or HIV, then speak with one of our highly trained personal advisors confidentially today by phone or live chat.
Our team is here to help you 24 hours a day, seven days a week to obtain peace of mind about your health. We can arrange discreet testing at a clinic near you, with a private nurse visit, or you can order a convenient home test kit.
Sources
[1] Aidsmap.com: HIV in the UK 2020: some good news, some less good, but many unknowns
[2] Insti.com: Is there an HIV cure 2022
---