Recent changes to the National Chlamydia Screening Programme will alter how Chlamydia testing works for young men in the UK. Under the new rules, it will be more difficult for men under 25 to get tested for Chlamydia unless they have symptoms, or a partner has tested positive.
Chlamydia screening is currently available to both men and women under 25 in community settings such as GP surgeries and pharmacies. However, this is set to change, as Chlamydia screening will no longer be actively offered to men in these settings. Screening offered through sexual health services remains unchanged.
The National Chlamydia Screening Programme (NCSP) was introduced in 2003 with the aim to prevent transmission and encourage early detection and treatment. The Government states that the new rules are "changing to focus on reducing reproductive harm of untreated infection in young women."
Chlamydia is one of the most common sexually transmitted infections (STIs) in the UK. Most cases of Chlamydia are asymptomatic; approximately 80% of women and over 50% of men exhibit no symptoms.
An untreated Chlamydia infection can cause serious, long-term damage to the reproductive system in men and women. These risks tend to be more prominent in women, who can suffer from Pelvic Inflammatory Disease and even infertility as a result of a prolonged Chlamydia infection. Diagnosing Chlamydia at an early stage is important in order to minimise the risk of long-term health implications.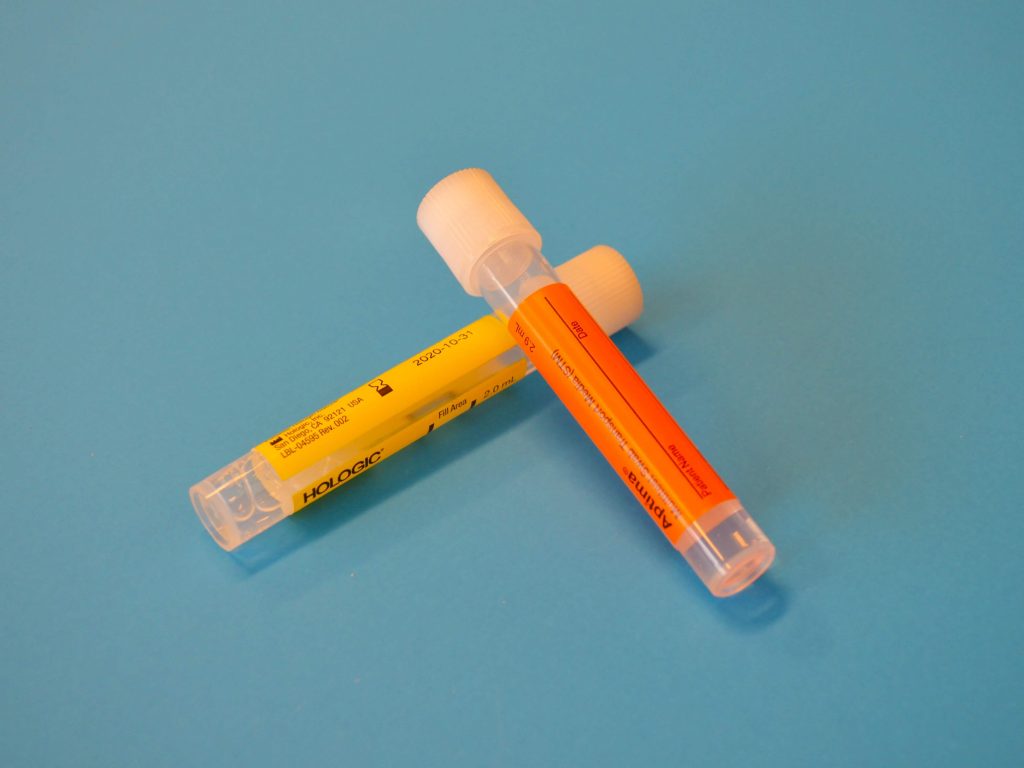 The new rules state that only men who show symptoms or have had a partner test positive for Chlamydia will be offered opportunistic screening. As a result, men may feel discouraged from reaching out for Chlamydia testing if they do not have any symptoms.
Women, on the other hand, will continue to be actively offered Chlamydia screening. These changes to the programme have raised concerns that women now face a greater responsibility than men to get tested.
"One of our concerns is this might undermine men's role and responsibility in achieving good sexual health. This will definitely increase the burden of responsibility on women. This gives the message that Chlamydia is a woman's issue when really it should be the responsibility of everyone who is sexually active," said Debbie Laycock, Head of Policy at Terrence Higgins Trust, a leading sexual health charity in the UK.
"Today's decision to only test women and girls for Chlamydia is a disaster for women's health, even worse for gay and bisexual men, and turns the clock back 20 years on our approach to sexual health."
At Better2Know, we believe it is extremely important for anyone who may have been at risk to get tested for Chlamydia. We encourage everyone to take responsibility for their actions and to look after their own sexual health and well-being.
Get tested for Chlamydia with Better2Know
Better2Know can help you to take care of your sexual health. If you are concerned about Chlamydia or any other STI, speak to our highly trained sexual health advisors in confidence today by phone or live chat. Our dedicated team is here for you 24 hours a day, seven days a week, to help you gain peace of mind surrounding your sexual health. We can arrange confidential STI testing with fast and accurate results at a clinic near you, with a private nurse visit, or you can order a convenient home test kit.
Sources
[1] GOV.UK: Changes to the National Chlamydia Screening Programme (NCSP)
[2] The Independent: Decision to only test women for chlamydia is 'disaster', leading sexual health organisation warns
---