Better2Know, the UK's leading private provider of Sexual Health testing services has won the BIBA Awards for Small Business of the Year 2018 which was sponsored by OBAS UK.
At a glittering ceremony at the Blackpool Tower Ball room on Friday 14 September, in front of over 1,000 guests including Lulu as this year's celebrity entertainment, Better2Know scooped the coveted golden BIBA prize.
The BIBAs (Be Inspired Business Awards) are Lancashire's largest and longest running business awards programme. They provide recognition for outstanding businesses and people, celebrating the achievements of the crème de la crème in Lancashire's business community.
Better2Know was nominated for five categories and at the BIBAs awards ceremony, the business is honoured to have taken home 'the one they all want to win': The Small Business of the Year Award.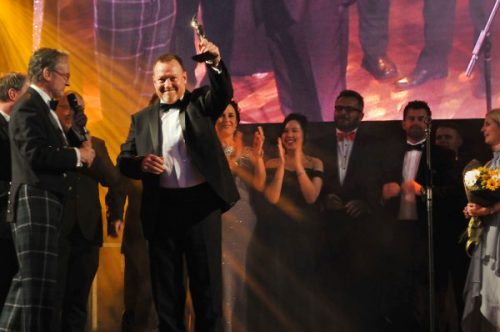 Mike Asher (Better2Know Chairman and CEO) holds aloft the BIBA presented by Justin Urquhart Stewart, surrounded by the Better2Know team and judges.
Mike Asher, the CEO and Chairman of Better2Know, expresses his gratitude and delight at the BIBAs 2018 results:
"Winning the Small Business Award at the BIBAs is a wonderful affirmation for our Company and staff that we are successfully delivering our mission to give our patients fast appointments at convenient locations where they will receive the best clinical advice and testing for sexually transmitted infections whilst ensuring complete confidentiality throughout their experience.
We deliver this mission by building a global network of trained clinicians and excellent pathology laboratories able to deploy the best technology for the analysis and detection of sexually transmitted infections. Clinicians and pathology services are brought together into a seamless service offering via the Better2Know websites and our excellent customer service focussed booking teams"
The award continues a successful year for Better2Know who were crowned the fastest growing technology company in Lancashire in March 2018 at the GP Bullhound Fastest 100 Tech companies in the North. Mike Asher also won the South African Chamber of Commerce Business Person of the Year Award in May 2018 in London for his and Better2Know's work and growth in South Africa.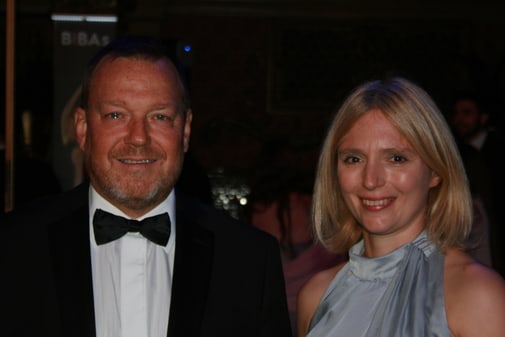 Mike Asher CEO and Anthea Morris Finance Director of Better2Know
On how winning the Small Business of the Year award will impact Better2Know, Anthea Morris, Finance Director at Better2Know, says: "Winning this award at the BIBAs will have a profound impact on Better2Know. This accolade will give all our teams even greater determination to deliver the best sexual health services they can and reinforces the message that their work is valued and recognised across the wider community.
"Winning this award will also help Better2Know to further build its brand and standing in the eyes of its patients and customers. A public recognition on this scale will also provide even greater confidence in our business and help us to bring our services to even more people across the markets that we serve.
So, what are the next steps for the BIBAs' 2018 Small Business of the Year?
Mr Asher says: "Better2Know are to continue delivering the best sexual health services we can to as many people around the world as possible. We will keep building our teams of clinicians and laboratories, keep delivering the best medical and analytical solutions we can and bring innovative solutions to the testing needs of our patients."
---