Better2Know provides confidential sexual health testing services throughout the UK, with private STI clinics across England, Scotland, Wales and Northern Ireland. Our selection of STI screens provide testing for over a dozen sexually transmitted infections. These include HIV, Syphilis, Chlamydia, Gonorrhoea and many more. We also offer a selection of specially designed screening options that combine tests for the infections most likely to affect gay men and men who have sex with men (MSM).
Last year, there were over 50,000 new STI diagnoses amongst the MSM community in England alone, with Gonorrhoea (21,346) and Chlamydia (15,284) accounting for almost three-quarters of MSM cases between them. In light of these statistics, Public Health England advises gay men and MSM to 'test annually for STIs, including HIV, and every three months if they are having unprotected sex with new or casual partners.'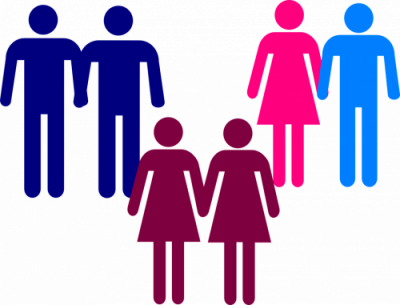 In addition to our MSM screening options, Better2Know also offers a range of tests and screens for WSW (women who have sex with women), as well as Pre-Pregnancy testing options for both men and women.
It is important to receive regular STI testing to prevent untreated infections from developing into more serious health complications. With Better2Know, appointments can be made seven days a week in the UK, with same or next day availability all year round for your convenience. So, our expert sexual health advisors can arrange a private and anonymous STI testing appointment to suit your busy schedule.
Better2Know's Confidential MSM Screening Options
A 28-day period of incubation is recommended for each of the private screening options listed below. This is the time between potential exposure to infection and your Better2Know test or screen. If you decide to test within this suggested time, it may reduce the accuracy of your results. These specially designed screens combine tests for STIs that the MSM community are most at risk of. If you are unsure which screening option to select, Better2Know's highly trained Sexual Health Advisors will help you choose the right STI screen for your circumstances. These include:
Better2Know's Complete Screen: This confidential screen uses a single blood sample to detect potential HIV, Hepatitis B and Syphilis infections, whilst a urine sample is analysed for Chlamydia, Gonorrhoea, Mycoplasma and Ureaplasma infections.
Better2Know's Confidence Screen: With the Confidence Screen, your clinician will collect blood, urine and swab samples for analysis. HIV, Syphilis and Hepatitis B can be detected in your blood sample, whilst Chlamydia, Gonorrhoea, Mycoplasma and Ureaplasma will be tested for using your urine sample. This private screening option also includes throat and rectal swabs for Chlamydia and Gonorrhoea, for those who may be concerned about, or experiencing symptoms in, the throat or anal areas.
Better2Know's Conclusive Screen: This is one of Better2Know's most extensive testing options for members of the MSM community. Your qualified clinician will take blood, urine and swab samples for swift, efficient analysis. Your samples will be analysed for HIV, Syphilis, Chlamydia, Gonorrhoea, Hepatitis B, Hepatitis C, Herpes I/II, HPV, Mycoplasma and Ureaplasma infections. The Conclusive Screen also uses throat and rectal swabs to detect Chlamydia and Gonorrhoea, as well as a rectal swab for HPV.
Your confidential results will be available just five working days after Better2Know's UK-based, CPA accredited laboratory has received your samples. Our experienced sexual health advisors will contact you once all your results are ready to report, unless you would prefer to get in touch with us directly instead. You can also view your results online as soon as they become available via the Better2Know website's secure patient area. Simply log in with the details your Better2Know advisor will provide upon completion of your booking.
Book Your Private Appointment Today
To arrange your confidential STI screen or test now, please contact Better2Know on the phone number displayed at the top of the page. You can also process your private booking online at any time by selecting the orange Book Now button above. Begin your patient journey with Better2Know today and receive the peace of mind you deserve with regards to your sexual health.
---