This week is National HIV Testing Week. Here at Better2Know, we not only want to promote the importance of testing for HIV but help to tackle the stigma and barriers associated with HIV testing.
It's National HIV Testing Week which means that now, more than ever, Better2Know strives to raise awareness about the importance of HIV testing, whilst dispelling myths surrounding HIV. The emerging HIV epidemic in the 1980s triggered fear in many people as little was understood, creating irrational behaviour and misconceptions of personal risk which still exist today.
What we know today is that treatment for HIV has advanced significantly, allowing those who have HIV to live a long and fulfilling life, just like someone who does not have HIV. The only way to know whether you have HIV is by getting tested.
However, worrying new statistics published by the Terrence Higgins Trust indicate that a staggering 77% of adults have never been tested for HIV, according to a YouGov survey. HIV can affect anyone regardless of sexual orientation, race, ethnicity, gender or age, so regular testing is critical in the global battle against eradicating HIV.
Furthermore, Public Health England (PHE) data shows that 93% of people in the UK who have HIV know their status, but this also means there are still more than 7,000 people who are not aware that they have HIV. Although the rate of new HIV diagnoses continues to fall, the latest data from PHE suggests that 42% of diagnoses were late, increasing the risk of mortality eight-fold.
Why is early detection of HIV so important?
Particularly in the early stages of infection, an HIV infection is not obvious. Many people with HIV suffer from flu-like symptoms 2-6 weeks following exposure to HIV. This can last for up to 2 weeks.
Following this, an HIV infection can become asymptomatic. During this time, you may not be suffering from any symptoms, however, you are still infected with HIV and can transmit the infection to others. Many people remain unaware until the later stages of an HIV infection.
HIV weakens the immune system by damaging cells. If left untreated, HIV advances through four stages, eventually leading to Acquired Immune Deficiency Syndrome (AIDS). At this stage, you are at risk of potentially life-threatening illnesses due to a severely weakened immune system. AIDS cannot be transferred between people, but HIV can be transmitted sexually or through other routes of exposure.
Beginning HIV treatment early prevents viral replication, enabling your immune system to recover, and hindering the development of an HIV infection. Therefore, detecting and treating HIV as early as possible is key to protecting your long-term health. The longer an HIV infection is left untreated, the more damage it can cause.
Read more about HIV transmission and HIV symptoms on Better2Know's website.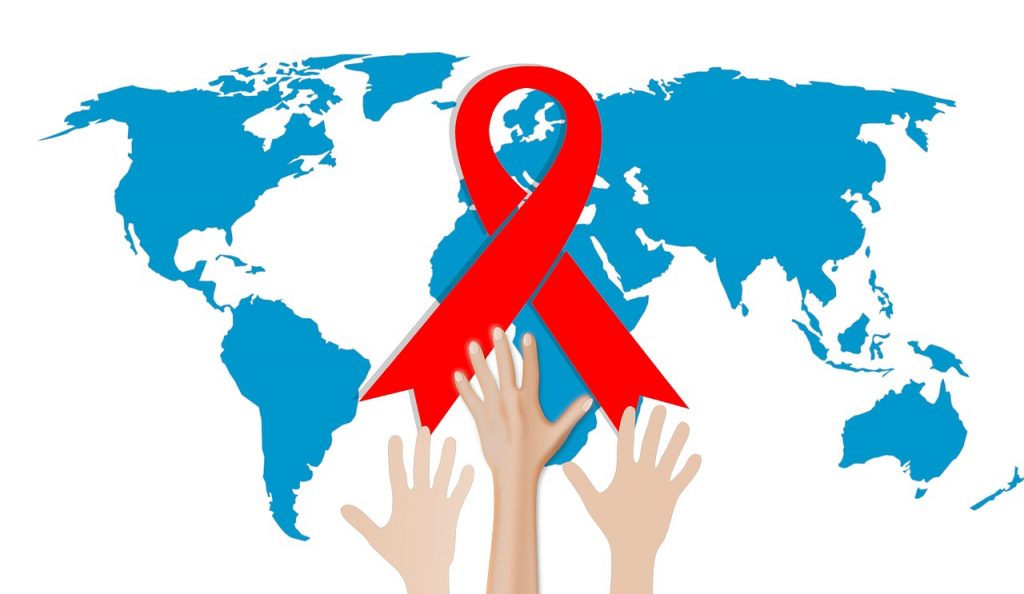 How to get tested for HIV
If you are in any doubt regarding your HIV status, you should get tested as soon as possible. National HIV Testing Week offers a timely opportunity to be sure of your HIV status. An HIV test is quick, easy, and could save your life.
Better2Know provides confidential and anonymous HIV testing services throughout the UK. You can choose to test for HIV at one of our nationwide clinics or from the comfort of your own home with a convenient home sample collection kit.
When you test with Better2Know, your personal information is completely confidential. You do not even have to book with your real name, if it makes you feel more comfortable with getting tested.
To ensure the accuracy of your result, each HIV test has a different incubation period. This is the time between potential exposure to HIV and your test.
Our HIV testing options include:
You can combine an HIV test with any other STI tests for infections you are concerned about. To obtain a more comprehensive overview of your sexual health, you may decide to opt for our wide selection of STI screens, many of which include testing for HIV.
Speak to us in confidence
If you are worried or anxious about getting tested for HIV, Better2Know can arrange a private session with one of our qualified counsellors. This confidential service provides a safe space for you to discuss your HIV concerns. Your Better2Know counsellor will work with you to understand the reasons for your concerns and give advice on how to reduce the psychological impact of your HIV test.
Get in touch today to book your confidential HIV test
If you are unsure of your HIV status, please get in touch with us today to organise your private HIV test. With both home sample collection kits and clinic appointments available, you can choose the testing option that suits you. The most important thing is making that decision to get tested.
Your experienced advisor will answer any further questions you may have, before confirming your confidential booking. Our phone lines are open 24 hours a day, seven days a week for your convenience. Alternatively, book your HIV test online at any time by selecting Book Now. You can also message our team anonymously using our live chat. We are here to help you.
Sources
[1] Terrence Higgins Trust: How you can get involved in National HIV Testing Week 2021
[2] Terrence Higgins Trust: 77% of people in UK have never had an HIV test
[3] HIV Prevention England: National HIV Testing Week
[4] World Health Organization: HIV/AIDS
[5] Public Health England: HIV in the United Kingdom
---