In a study led by the University of Oxford published this year, a new HIV variant has been found with higher virulence and more detrimental health effects. According to Unaids.org, in 2020, 1.5 million people globally were newly infected with HIV, 37.7 million were living with HIV and 680,000 people died of AIDS-related illnesses.
 What is the new HIV variant?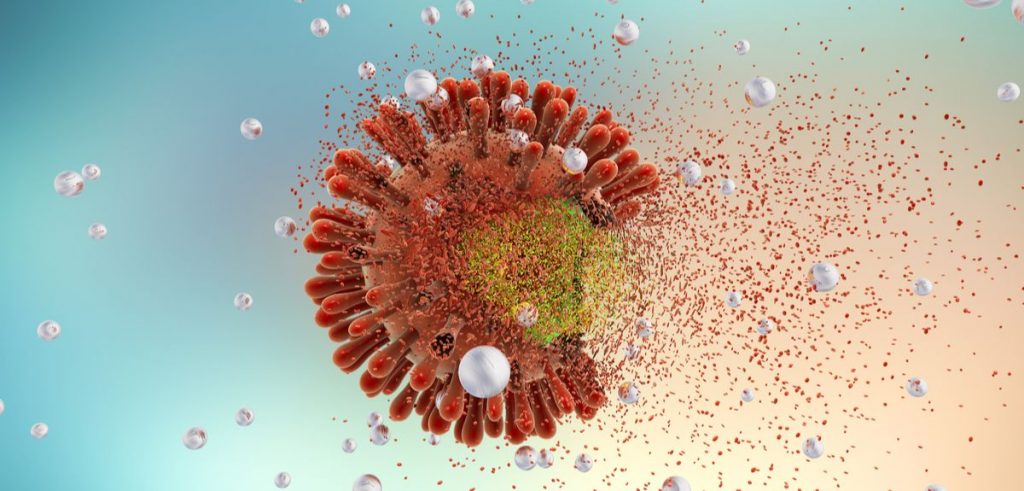 This collaborative global study, with important contributions from the Dutch HIV Monitoring Foundation and led by researchers at the Big Data Institute, Oxford University, discovered the HIV new variant which has been named the "VB variant" (meaning virulent subtype B).
109 people are known to be infected with VB. Two of those live in the Netherlands, however, more could be infected. Chris Wymant, Senior Researcher in Statistical Genetics and Pathogen Dynamics at the Big Data Institute advises that, "researchers who sequence HIV should check their databases for more cases of the variant".
What are the key findings about the HIV VB variant?
Those infected with the new VB variant showed important differences before antiretroviral treatment compared with patients with other HIV variants
Individuals with VB had a viral load between 3.5 and 5.5 times higher
Patients with the VB variant displayed an increased risk of transmitting the virus to others
The rate of CD4 cell decline happened twice as fast in those with VB thus putting them more at risk of developing AIDS quickly
Researchers found that, on average it took just 9 months before newly diagnosed people in their 30´s reached the advanced HIV stage – for other variants it took 3 years
After beginning treatment, patients with VB had similar immune system recovery and survival as those with other variants
What do the experts say about the new HIV VB variant?
Researchers are keen to point out that the VB variant causes a swifter decline in immune system strength so people should be diagnosed early and begin treatment quickly. Professor Caroline Sabin at University College London said, "the findings provide further support for frequent testing for those at risk and rapid treatment initiation when diagnosed".
Professor and senior author Christophe Fraser, from Oxford University and the Nuffield Department of Medicine, commented, "our findings emphasise the importance of World Health Organization guidance that individuals at risk of acquiring HIV have access to regular testing to allow early diagnosis, followed by immediate treatment. This limits the amount of time HIV can damage an individual´s immune system and jeopardise their health. It also ensures that HIV is suppressed as quickly as possible, which prevents transmission to other individuals".
How to check your sexual health and HIV status?
Better2Know is the world´s leading provider of private sexual health testing services. We can help you with your sexual health concerns and offer tests for HIV such as our 28 day HIV Duo Test which can detect the virus 28 days after infection or our 10 day HIV RNA PCR test.  We also test for many other common STIs such as Gonorrhoea, Syphilis and Chlamydia.
Our highly trained and friendly personal advisors can speak with you confidentially today by phone or live chat. You can opt for individual STI tests and HIV tests or our comprehensive screens which are created by medical experts, such as our Full Screen or our Platinum STI Screen, which will give you an overall perspective of your sexual health.
Better2Know is open 24 hours a day, seven days a week so you can obtain peace of mind about your sexual health concerns. We can organise discreet testing at a clinic near you, with a private nurse visit, or you can order a convenient home test kit.
Sources
[1] University of Oxford – ox.ac.uk: New highly virulent and damaging HIV variant discovered in the Netherlands
[2] Newscientist.com: 'VB' is a new and more infectious variant of HIV but it is treatable
[3] Image
---