For those living with HIV, taking a daily tablet is a burden.  On 18 November, health chiefs approved a new HIV treatment administered in two separate injections every two months.  This comes as welcome news in advance of World AIDS Day on 1 December this year.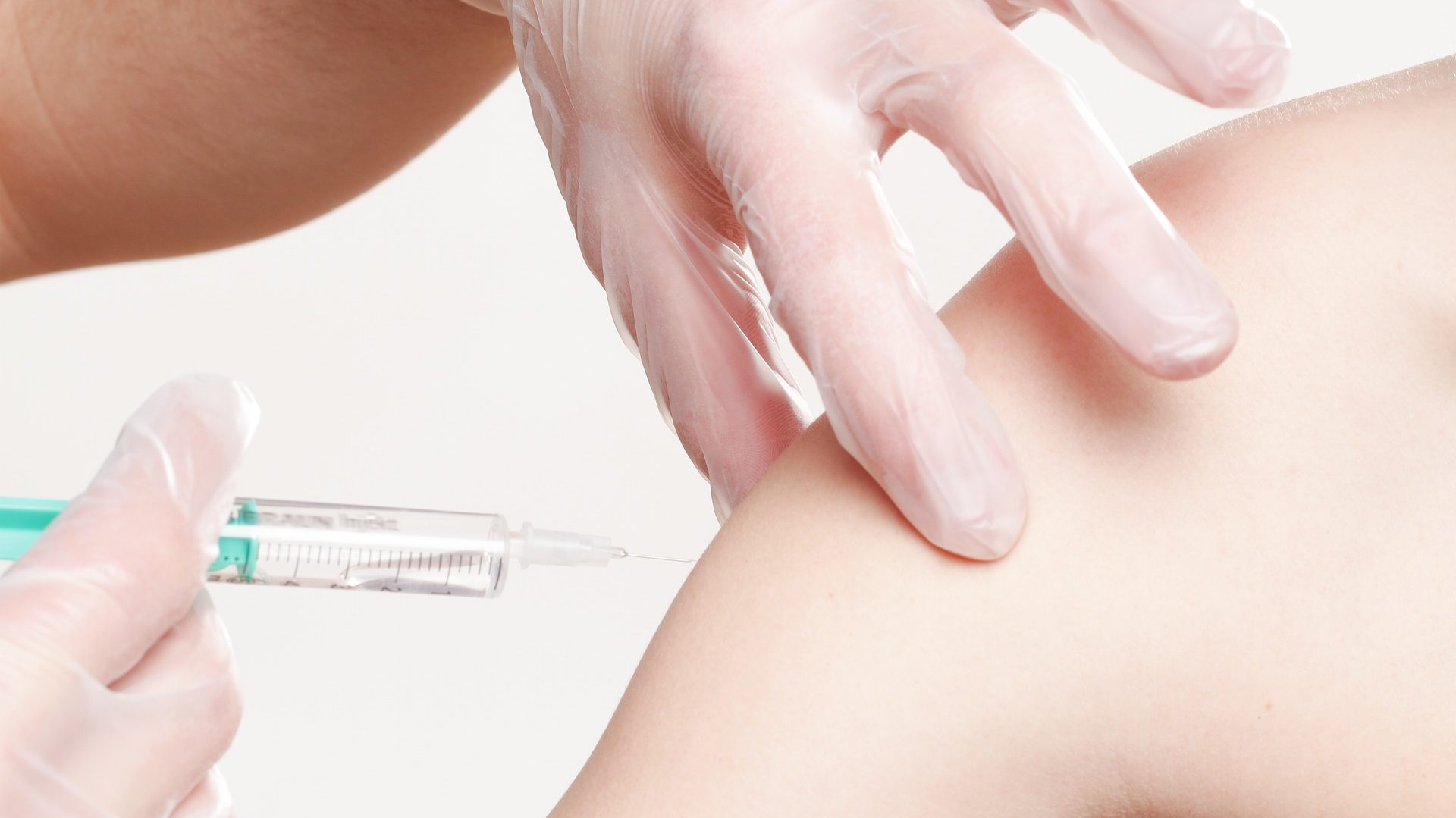 The NHS drugs watchdog, the National Institute for Health and Care Excellence (NICE) has recommended the use of two antiretroviral drugs in England and Wales in draft guidance. The Scottish Medicines Consortium has also approved the jabs for adults. NICE expects to publish final guidance on these drugs for treating HIV-1 infection in January 2022.
Who will receive the new treatment?
There is no cure for HIV, which attacks the immune system. Researchers found that patients who had the new treatment could reach a point where the virus particles in their blood (the viral load) were so low those particles could not be detected or transmitted between people.
Approximately 13,000 people will receive the new injections in England according to The Guardian newspaper. It is estimated that 105,200 people have HIV in Britain. The new treatment is recommended for HIV infected adults when antiretroviral medicines they are already taking have kept the virus at a low level. Also, it is suitable for those patients with no history of previous failure of anti-HIV medicines and where there is no evidence to suspect they have viral resistance.
Is this a breakthrough for those living with HIV?
Alex Sparrowhawk from Manchester was diagnosed with HIV over a decade ago and has been on daily antiretroviral therapy (ART) since. He works for an HIV Charity, the Terrence Higgins Trust and said: "this news is something a lot of people have been waiting for. The idea of having injections six times in a year rather than taking daily medication certainly has some appeal. Remembering to take tablets each day is a constant reminder of HIV, and it puts it front and centre. There is no getting away from it".
Professor Chloe Orkin, an expert in HIV at Queen Mary University of London, said: "This is a paradigm-shifting moment in the UK where, for the first time, it is possible to release people with HIV from the burden of daily oral therapy and offer them instead just six treatments per year".
Will these new jabs reduce the stigma around HIV?
Deputy Chief Executive and Director of the Centre for Health Technology Assessment at NICE, Meindert Boysen said: "despite scientific advances, HIV is still incurable, but the virus can be controlled by modern treatment. However, for some people, having to take daily multi-tablet regimens can be difficult because of drug-related side effects, toxicity and other psychosocial issues such as stigma or changes in lifestyle".
The Committee found that stigma is still an issue for people living with HIV and can have a negative impact on people's health and relationships. These new injections will give HIV patients more freedom and hopefully in turn reduce the stigma surrounding HIV.
Do you know your HIV status?
It is important to get tested regularly for HIV. If you do not know your HIV status, you should think about getting tested as soon as possible. HIV infections often present no recognisable symptoms in the early stages. Therefore, HIV can go amiss for months and even years, and is often mistaken for other illnesses.
Better2Know provides private HIV and STI testing across the UK. If you are concerned about HIV or any other STIs, speak to our highly trained sexual health advisors in confidence today by phone or live chat.
Our dedicated team is here for you 24 hours a day, seven days a week, to help you gain peace of mind surrounding your sexual health.  We can arrange confidential STI and HIV testing at a clinic near you, with a private nurse visit, or you can order a convenient home test kit.
Sources
[1] The Guardian: New HIV jabs taken two months apart hailed as huge step forward
[2] BBC.com: First long-acting injection for HIV approved
[3] Healtheuropa.eu: First long-acting injectable HIV treatment approved by NICE
---