A widespread HPV vaccination programme is in place throughout UK schools, aiming to drastically reduce rates of cervical cancer [1]. However, researchers have doubts about the effectiveness of the programme, whilst a reported 54 per cent increase in cervical cancer rates amongst women aged 25-29 suggests halted progress [2].
What is the vaccination programme in the UK?
Public Health England (PHE) state that very few sexually active women are now becoming infected with HPV due to the UK's high coverage vaccination programme. Eleven million doses of the vaccine have been administered, indicating that over 80% of women aged between 15 and 24 are protected [1].
Vaccines were also introduced for boys last year since HPV can cause other cancers including anal and penile [1].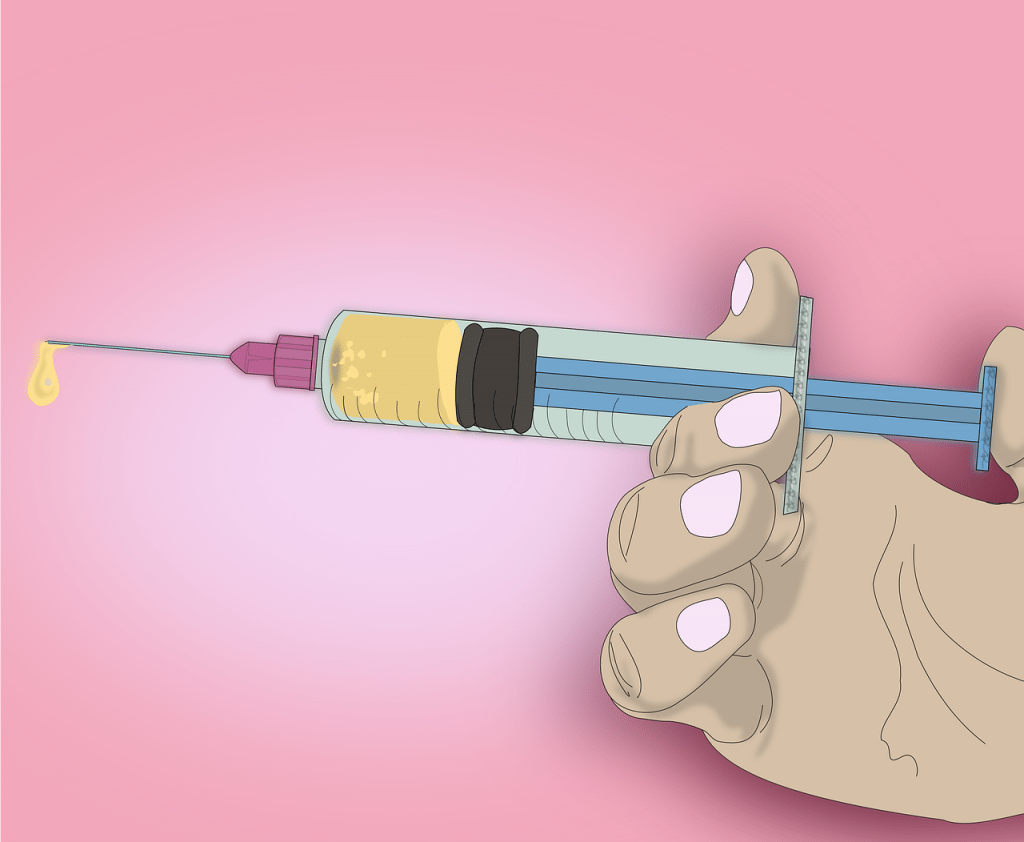 Will the programme reduce cervical cancer rates?
Since the national screening programme was introduced in 1988, thousands of cervical cancer cases have been prevented [3]. However, the effectiveness of the vaccination programme is questioned. Researchers analysed data from the clinical trials and failed to conclude that cases of cervical cancer will be reduced as a result of the programme [4].
Lead researcher, Dr Claire Rees of Queen Mary University of London, said: "We found insufficient data to clearly conclude that HPV vaccine prevents the higher-grade abnormal cell changes that can eventually develop into cervical cancer."
Meanwhile, Cancer Research UK recently reported a 54 per cent rise in cervical cancer rates among 25 to 29-year-old women [5].
How does HPV link to cervical cancer?
Almost all cases of cervical cancer are caused by a chronic HPV infection that results in changes to the cells which line the cervix. There is no treatment for HPV, but 99.8% of cervical cancers are preventable with early detection.
There are both low-risk and high-risk types of HPV. Whilst the low-risk types 6 and 11 are responsible for causing 90% of genital warts, high-risk types 16 and 18 are the main causes of cervical cancer.
The vaccine protects against the above types; however, it will not protect against all high-risk types of the virus or any types that a person may already have.
Are smear test attendance rates high enough?
Cervical screening is important for detecting potentially cancerous cells or changes in the cervix at an early stage. Any abnormalities found can be removed to prevent cervical cancer from advancing.
However, around a quarter of women do not attend their smear tests, putting their cervical health at risk. These women are often in the younger age range or from more deprived areas, which suggests that screening programmes may not be effectively reaching those in need [6].
In contrast to smear tests – also known as PAP smears – which look for changes to cells in the cervix, HPV testing looks for the presence of the virus itself. Since testing for HPV can detect a higher number of cases of pre-cancerous lesions, widespread HPV testing is set to replace conventional screening [7].
Better2Know can help you
You can learn more about the early signs and symptoms of cervical cancer here. Regular cervical screening is important. Feeling slightly uncomfortable for five minutes could save your life!
We can arrange vaccinations and HPV testing throughout the UK. Contact us today for more information or to book your confidential appointment.
Sources
[1] The Guardian: HPV infections nearly eliminated in England under vaccine scheme
[2] The Independent: Cervical cancer rises among young women as progress on deadly disease 'stalls'
[3] British Journal of Cancer: Impact of cervical screening on cervical cancer mortality
[4] Journal of the Royal Society of Medicine: Will HPV vaccination prevent cervical cancer?
[5] Cancer Research UK: Cervical cancer progress falters as screening uptake hits record lows
[6] NHS: Cervical Screening Programme Coverage Statistics
[7] NHS: HPV testing could be more accurate than smear tests for initial screening of cervical cancer
---