In 2017, Public Health England reported more than 7,100 cases of Syphilis and just over 44,670 diagnoses of Gonorrhoea. This represents a 20% rise in Syphilis and a 22% increase in Gonorrhoea cases in comparison to 2016. That same period saw approximately 5,900 Syphilis diagnoses and around 36,500 Gonorrhoea cases.
In response to the figures, PHE's Dr Gwenda Hughes said that regular check-ups were 'essential in enabling early diagnosis and treatment.' Better2Know are the international experts in sexual health. We offer confidential tests and screens that will detect a variety of sexually transmitted infections, including Syphilis and Gonorrhoea. Our private STI clinics are situated across the UK, with locations such as Aberdeen, Belfast, Birmingham, Cardiff, Edinburgh, Glasgow, Liverpool, London, Manchester and Swansea.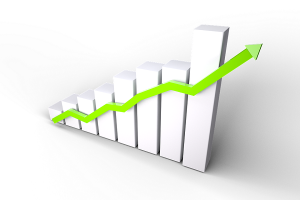 The 20% increase in Syphilis and 22% rise in Gonorrhoea emphasise the importance of regular STI testing. Early intervention can help prevent untreated infections from developing into more serious health issues.
Our wide range of private Syphilis and Gonorrhoea tests are designed by Better2Know's team of medical experts to suit your personal needs. If you are unsure which testing option you require, Better2Know's highly trained sexual health advisors will help you select the test or screen that is right for you.
Better2Know's Syphilis Testing Options
Better2Know recommends a nine-day period of incubation for confidential Syphilis blood testing. This is the time between potential exposure to infection and your private Syphilis test. If you test before this suggested time, the accuracy of your results could be reduced.
Better2Know offers two types of testing method for Syphilis: a blood test and a swab test. Your blood sample will detect the presence of the bacteria, even if you have no outward signs of infection. Our swab test is suitable for anyone who might be experiencing symptoms in or around the genital area or mouth, such as a sore, blemish or ulcer, which may be identified as a Syphilis chancre. Better2Know's Syphilis testing options are detailed below:
Instant Syphilis Test
Syphilis Test (Blood Sample)
Syphilis Test (Swab of Chancre)
You will receive your Syphilis blood test results in only 1 day and your swab results five days after your sample has arrived for analysis at one of Better2Know's CPA accredited laboratories in the UK. With our Instant testing service, your confidential Syphilis test results will be reported within 30 minutes of sample collection.
Better2Know's Gonorrhoea Testing Options
To ensure the highest level of accuracy for your results, private Gonorrhoea testing is available after just 14 days of incubation. If you are experiencing symptoms in or around the throat or anal area, Better2Know can also arrange throat and rectal swabs to identify a Gonorrhoea infection. Better2Know's confidential Gonorrhoea testing options include:
Instant Gonorrhoea Test (Swab, Results in 20 minutes)
FAST Gonorrhoea Test (Urine Sample, Results in 4 hours*)
FAST Gonorrhoea Test (Vaginal Swab, Results in 4 hours*)
FAST Gonorrhoea Test (Rectal Swab, Results in 4 hours*)
FAST Gonorrhoea Test (Throat Swab, Results in 4 hours*)
Gonorrhoea Test (Urine Sample, Results in 2 days)
Gonorrhoea Test (Vaginal Swab, Results in 2 days)
Gonorrhoea Test (Throat Swab, Results in 2 days)
Gonorrhoea Test (Rectal Swab, Results in 2 days)
*Result from when your sample arrives at our laboratory
For more information on the Better2Know screens that include Syphilis and Gonorrhoea testing, please visit our STI screens page. Alternatively, you can call us directly or select the WhatsApp icon on the right to privately message one of our friendly advisors about your sexual health related concerns, as well as Better2Know's confidential STI testing services more generally.
What if I test positive?
If you test positive for Syphilis or Gonorrhoea, Better2Know's expert advisors can arrange a private doctor's consultation for you to discuss your diagnosis. Your Better2Know doctor will prescribe the appropriate medication if you test positive for Gonorrhoea. It is also advisable to receive a test-of-cure with Better2Know two weeks after completing the course of treatment, to ensure the infection has fully cleared.
Reactive blood tests will undergo confirmatory testing, free of charge. If you are positive for Syphilis, as well as private consultations, Better2Know can also refer you to a specialist service that will offer further guidance and support. If you prefer, you may take your results to your own GP or sexual healthcare provider.
Begin Your Confidential Patient Journey Today
To book your anonymous Syphilis or Gonorrhoea test in the UK now, please contact Better2Know's welcoming Sexual Health advisory team on the number listed above. Our dedicated staff are available 24 hours a day, 7 days a week for your convenience. You can also arrange your private appointment online via the orange Book Now button at the top of the page.
---