A Covid-19 antibody or serology test uses a blood sample to identify existing Covid-19 antibodies in the body. The presence of Covid-19 antibodies in the blood can be an indication that someone has either been infected with Covid-19 before or has been vaccinated.
Taking an antibody test can be reassuring, showing that you may have some level of protection from Covid-19. If no antibodies are present, it can also help to inform your decision about getting vaccinated or getting a booster jab when they become available.
What are antibodies?
Antibodies are proteins made by the immune system to fight infections. Antibodies are only made after someone has either been infected with or vaccinated against a disease.
Antibodies can stay in the body after the disease has been eliminated, but it is still unclear just how long Covid-19 antibodies stay in your system.
Positive antibodies test
A positive antibody test suggests that you have either been infected by Covid-19 in the past or that you have been vaccinated (potentially both).
Covid-19 can sometimes be asymptomatic, meaning that you do not display any symptoms. This means that you may have developed natural antibodies without ever knowing that you were infected.
Receiving a positive antibody test does not mean that you are immune to Covid-19, and even those who have been vaccinated against Covid-19 can become infected.  However, they tend to develop far less serious symptoms.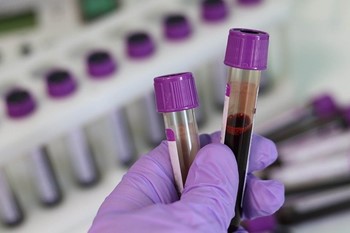 Negative antibodies test
A negative antibody test simply means that no Covid-19 antibodies were found in your body. This most likely means that either you have never been infected with Covid-19 or that you have not been vaccinated, however there is no evidence to suggest how long antibodies might last in your body, even if you have been infected or received a vaccination. Also, antibodies can take several weeks to develop, so if you receive a negative antibody test, even though you have been infected or vaccinated, it may mean that not enough time has passed for the antibodies to develop.
Getting tested
Covid-19 antibody testing is a service provided by Better2Know through a variety of antibody test kits.  You can select your Covid-19 test kit on the Better2Know website by clicking 'add to basket' then proceeding to the checkout to order your test kit.  Alternatively, we can arrange for an appointment at one of our many clinics throughout the UK at a location and time convenient to you.
Speak to us in confidence
You can also contact Better2Know 24/7 over the phone or using our online live webchat. Our highly trained team is here to help with anything you need, helping you to gain some insight and peace of mind when it comes to your Covid protection.
Sources
[1] GOV.UK: Coronavirus (Covid-19):antibody testing
[2] CDC.GOV: Test for Past Infection
[3] NHS.UK: Antibody testing to check if you've had coronavirus (Covid-19)
---