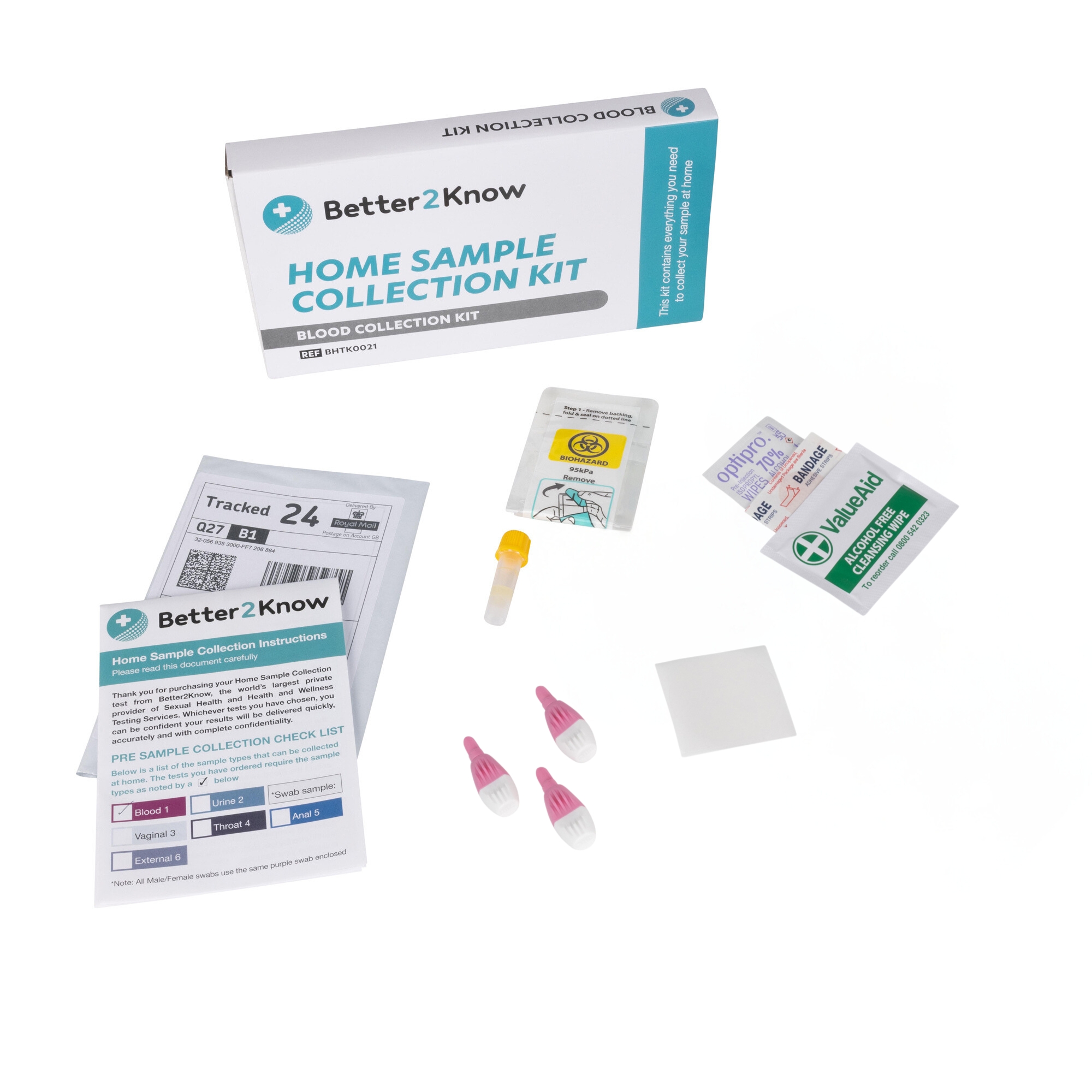 Product Description
How it works
FAQs
Product Description
Better2Know Terms & Conditions
What are Omega 3 and Omega 6?
Omega 3 and Omega 6 are essential fatty acids. If you are deficient in either, you may experience symptoms including fatigue and mood swings, or more severe health concerns such as depression and circulatory problems.
Our bodies do not produce Omega 3 or Omega 6 naturally, yet they each play a crucial role in cell creation, memory retention, and blood pressure regulation. They can be significant in heart disease prevention and protection against some types of cancer.
It is important to maintain a healthy balance of Omega 3 and 6. Too much Omega 6 in relation to Omega 3, for instance, can have an impact on your body's ability to control inflammation. Foods high in Omega 3 and 6 include some cooking oils, seeds, and nuts.
What is the Better2Know's home testing process?
Better2Know's Omega 3 and 6 home test will detect the levels of these essential fatty acids in your system using a single blood sample. Your discreetly packaged home testing kit will include a small, purple topped tube for blood collection, a pathology form, three-finger prick lancets, wipes, and a free return envelope. We will also email you with clear, detailed instructions on how to safely and correctly take your sample. Once you have your blood sample, simply place it into the pre-paid envelope provided and send it to our accredited laboratory for fast and efficient analysis.
When will my home testing kit arrive?
Home tests ordered before 4 pm, Monday to Friday will be sent out on the same day in the first class post. If you prefer a guaranteed service, please choose special delivery at checkout.
How will I receive my test results?
Your home test results will be ready four working days after your blood sample arrives at our laboratory. Results are extremely accurate and confidential. You access your results securely via the confidential patient login area of our website. We will send you an email to let you know when they are ready.
What should I do with my results?
This Better2Know home test will help you understand the levels of Omega 3 and Omega 6 in your system. If you are deficient in one or both acids, there are several natural solutions, such as diet and supplements, which can boost your Omega levels. If problems persist, you should see a doctor. Better2Know has a network of skilled doctors situated throughout the UK. We can arrange a private consultation either before your confidential blood test or after your results.
How can I order my home test?
You can buy this test now by selecting the 'Add to Basket' button above. You can also purchase this test over the phone. Call Better2Know on the number above and a member of our dedicated team will process your order. We also offer a comprehensive range of health tests and screens nationwide. Our Patient Services Executives are available 24/7 to answer your questions and process your bookings.
How it works
How It Works
Buying your home test kits online is simple:
1

Buy your test online.

2

Receive it in the post.

3

Provide a sample.

4

Free return postage to the lab.

5

Check your results securely online.
We provide a completely confidential and anonymous service. Please refer to our FAQs above, for more information. If you have any additional questions, please do not hesitate to contact us, using the phone number at the top of the page.
FAQs
Frequently Asked Questions
Q: When will you send my kit to me?
If your order is placed before 4pm on a working day, then it will be sent the same day. Otherwise it will be sent on the next working day.
Q: Why do you need my email address?
Your Patient Services Manager, Louise Wright, will email you your login details to access your results, a confirmation your kit has been dispatched and finally when all your results are ready. We do not sell on or email you any other marketing materials, that is why we do not ask you to opt in or out of anything.
Q: Do I need to use my real name?
No, but the postman does need to know where to deliver the kit to. As long as you use a name that will get the kit to you, then we do not need your real name.
Q: What does the kit packaging look like?
It will arrive in plain white envelope with your typed name and address on it.
Q: What if I have any more questions?
You can email Louise by replying to one of the emails she has sent to you. She will do her best to answer them.