Prostate Health Screen
« View All Products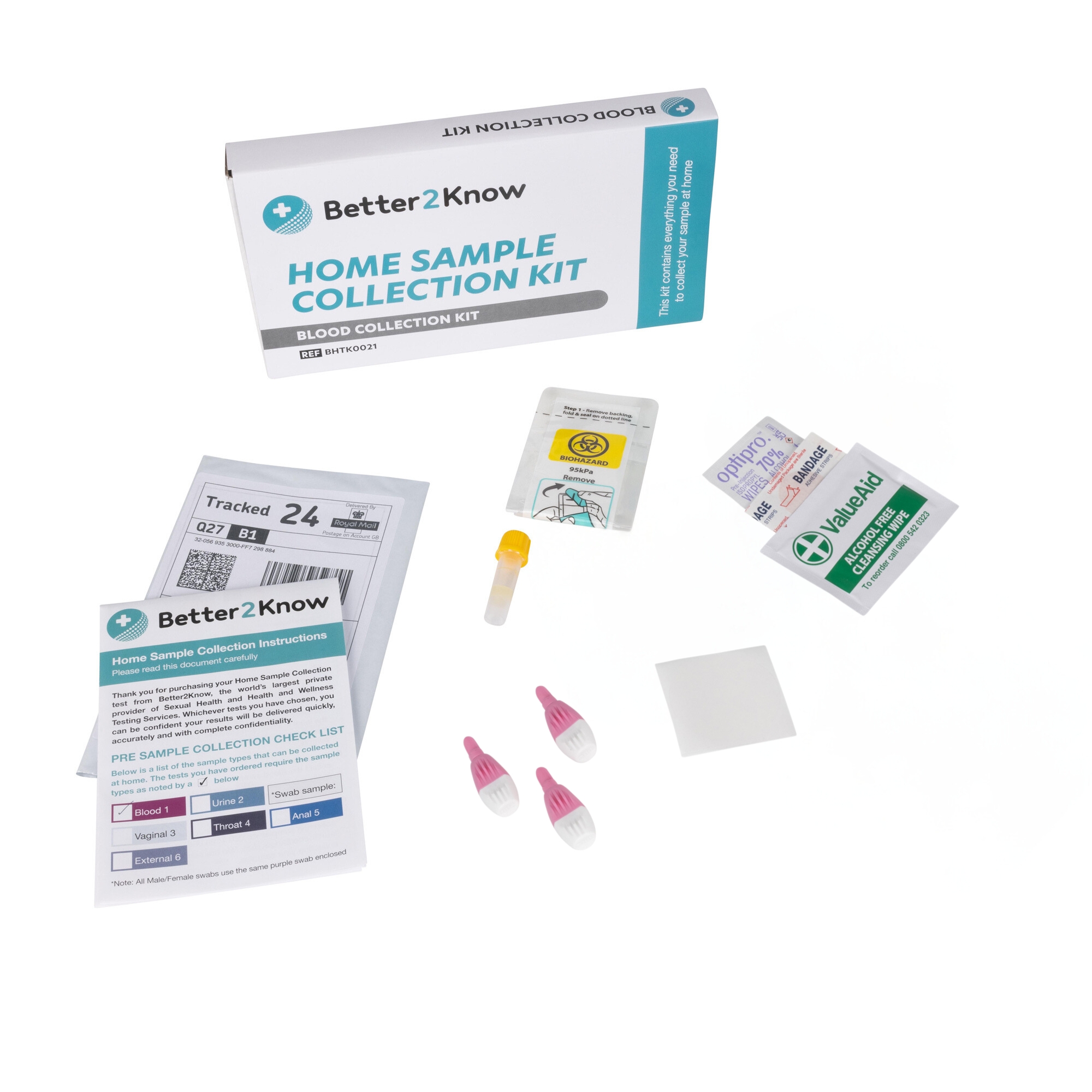 Product Description
How it works
FAQs
Product Description
Better2Know Terms & Conditions
Which will the Prostate Health Screen detect?
This testing option will identify:
Total PSA (Prostate Specific Antigen)
Free PSA
Calculated ratio of free PSA and bound PSA
These tests cannot diagnose prostate cancer. The Prostate Specific Antigen (PSA) is a protein that can be produced by normal and cancerous prostate cells. Most men will have a small amount in their blood. A heightened level may indicate an issue with your prostate but does not mean you have prostate cancer.
Is the Prostate Health Screen accurate?
The samples from your Prostate Health Screen will be analysed by our central, accredited laboratory to provide fast, accurate and efficient results. Better2Know's tests are also CE marked to ensure high quality testing.
How does this test work?
Finger prick lancets will be included in your home test kit for sample collection. Better2Know's Patient Services team will email you instructions on how to collect your blood sample, so please follow this guidance carefully. There will also be a prepaid envelope for you to send your sample to our highly certified laboratory for analysis.
When will my Prostate Health Screen kit arrive?
If you order your Prostate Health Screen kit before 4pm, Monday to Friday, Better2Know will send your package via first class post the very same day. Your home test kit should arrive the next working day, or the day after, depending on where you are located.
How long before I get my Prostate Health Screen results?
Results will be available as early as one working day from our laboratory receiving your blood sample. A member of Better2Know's sexual health advisory team will contact you, unless you tell us otherwise, once all your results are ready to report. You can also monitor the progress of your Prostate Health Screen results via the Better2Know secure patient area online. Simply log in with the details we send you to view them at any time.
Is the Better2Know Prostate Health Screen confidential?
You can rest assured that the information you provide is 100% confidential. Better2Know will not share your personal details, including the results of your screen, to any other third parties without your consent, unless the law requires us to do so. If you are still apprehensive, Better2Know gives you the choice of remaining completely anonymous if that makes you feel more comfortable.
How it works
How It Works
Buying your home test kits online is simple:
1

Buy your test online.

2

Receive it in the post.

3

Provide a sample.

4

Free return postage to the lab.

5

Check your results securely online.
We provide a completely confidential and anonymous service. Please refer to our FAQs above, for more information. If you have any additional questions, please do not hesitate to contact us, using the phone number at the top of the page.
FAQs
Frequently Asked Questions
Q: When will you send my kit to me?
If your order is placed before 4pm on a working day, then it will be sent the same day. Otherwise it will be sent on the next working day.
Q: Why do you need my email address?
Your Patient Services Manager, Louise Wright, will email you your login details to access your results, a confirmation your kit has been dispatched and finally when all your results are ready. We do not sell on or email you any other marketing materials, that is why we do not ask you to opt in or out of anything.
Q: Do I need to use my real name?
No, but the postman does need to know where to deliver the kit to. As long as you use a name that will get the kit to you, then we do not need your real name.
Q: What does the kit packaging look like?
It will arrive in plain white envelope with your typed name and address on it.
Q: What if I have any more questions?
You can email Louise by replying to one of the emails she has sent to you. She will do her best to answer them.