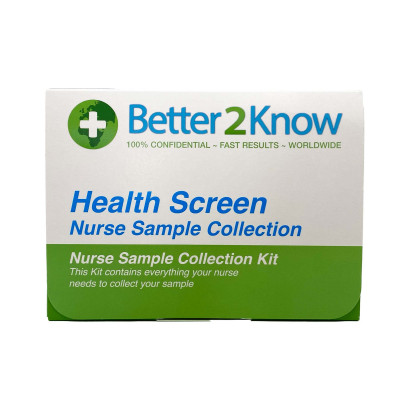 Product Description
How it works
FAQs
Product Description
Better2Know Terms & Conditions
What is Oestradiol?
Oestradiol is a powerful reproductive hormone that has a wide range of actions in both men and women. Also known as E2, estradiol and 17-beta (o)estradiol. Oestradiol is the strongest of the three naturally produced oestrogens and acts mainly to mature and maintain the female reproductive system. As well as its role in the development and release of an egg during ovulation and preparing the uterus in the event of fertilisation, Oestradiol also promotes the development of breast tissue and increases bone and cartilage density.
Oestradiol levels in women reduce slowly with age, a large decrease occurring at the menopause when the ovaries 'switch off'. This stage is often associated with symptoms which may include hot flushes, night sweats, vaginal dryness, mood swings, depression and fatigue. From the menopause onwards, women are also at increased risk of osteoporosis due to a lack of oestrogen. An excess of Oestradiol can also cause symptoms ranging in severity from acne, constipation, low sex drive, depression and weight gain to infertility, stroke, heart attack and an increased risk of developing breast and uterine cancer.
Men also need Oestradiol for sperm production and this is made by converting testosterone within the testes. Men need much less Oestradiol than women as too much can cause sexual dysfunction, loss of muscle tone, increased body fat and the development of female characteristics, such as breast tissue.
This test needs a professional to collect your sample for you.
Why should I consider an Oestradiol test?
If you are a woman who is concerned about fertility, the menopause or your risk of osteoporosis, Better2Know Your Body's Oestradiol home test can give you the information you need to be better informed about your body. If you are a man or woman who is worried about any of the symptoms above, this Oestradiol home test kit could be the first step in answering concerns that you have.
What is the Better2Know Your Body home testing process?
A Better2Know Your Body Oestradiol home test will detect the levels of this hormone within your blood. The home testing kit will contain everything your clinician needs to collect your blood sample. Once you have collected it, place the gold-topped tube in the pre-paid envelope provided and send it to our accredited laboratory for testing.
When will my home testing kit arrive?
Better2Know Your Body posts kits out by first class mail on the same day that an order is received if this is before 4pm on Monday to Friday.
How will I receive my test results?
Your confidential home test results will be ready the same day as your sample arrives at the laboratory. As soon as they become available, a member of our Patient Services team will contact you by email. You can also access your results securely, online via the confidential patient login area of our website.
What should I do with my results?
This Better2Know Your Body home test will give you highly accurate information about the level of Oestradiol in your system. If your result is a cause for concern Better2Know Your Body can arrange a private consultation with one of our suitably qualified doctors across the UK.
How can I order my home test?
How it works
How It Works
Buying your home test kits online is simple:
1

Buy your test online.

2

Receive it in the post.

3

Provide a sample.

4

Free return postage to the lab.

5

Check your results securely online.
We provide a completely confidential and anonymous service. Please refer to our FAQs above, for more information. If you have any additional questions, please do not hesitate to contact us, using the phone number at the top of the page.
FAQs
Frequently Asked Questions
Q: When will you send my kit to me?
If your order is placed before 4pm on a working day, then it will be sent the same day. Otherwise it will be sent on the next working day.
Q: Why do you need my email address?
Your Patient Services Manager, Louise Wright, will email you your login details to access your results, a confirmation your kit has been dispatched and finally when all your results are ready. We do not sell on or email you any other marketing materials, that is why we do not ask you to opt in or out of anything.
Q: Do I need to use my real name?
No, but the postman does need to know where to deliver the kit to. As long as you use a name that will get the kit to you, then we do not need your real name.
Q: What does the kit packaging look like?
It will arrive in plain white envelope with your typed name and address on it.
Q: What if I have any more questions?
You can email Louise by replying to one of the emails she has sent to you. She will do her best to answer them.