Pasante Unique Non-Latex Condoms (3 Pack)
« View All Products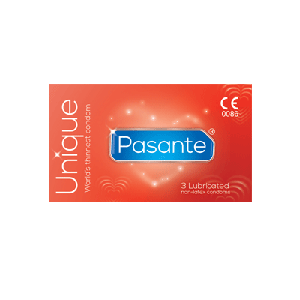 Product Description
Better2Know Terms & Conditions
The worlds thinnest condom. The pack of three is the same size as a credit card. The condoms lubricated and non-latex.
FAQs
Frequently Asked Questions
When is my order dispatched?
All orders placed before 4.00pm are dispatched the same day in the first class post.
How much is delivery?
First class postage is free for all products.