Many teens ponder who they are as they grow up. Questioning your sexual orientation is an important aspect of figuring out who you are. You may question whether you are gay, lesbian, bisexual, or part of another LGBTQ+ community. Only through this process can you discover your true self.
Heterosexuality is currently the most widely accepted sexual orientation across the world. Despite the rising acceptance of LGBTQ people, any sexual orientation or gender pattern that differs from that which society deems acceptable is often stigmatised. There is still a long way to go in terms of tolerance and acceptance of all communities.
It is important to distinguish between sexual orientation and sexual behaviour. You may, for example, have had a sexual encounter with someone of the same gender yet still identify as heterosexual.
As you have new experiences and learn more about yourself, your sexual orientation evolves. Sexual behaviour might be a situation-by-situation sexuality experience. Therefore, when experimenting with your sexuality it is essential to stay informed about preventative measures to avoid sexually transmitted infections (STIs).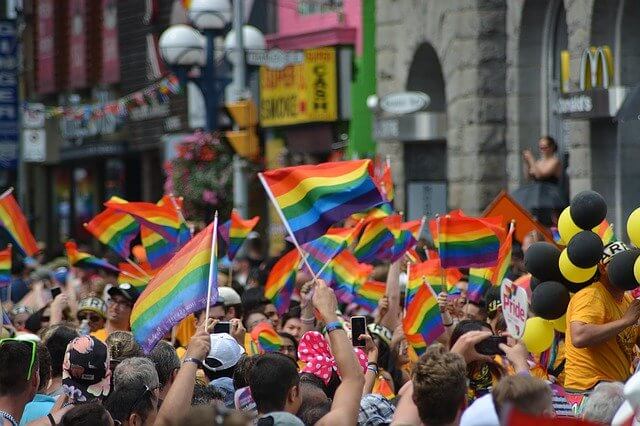 Discovering your sexuality
It is normal to have doubts about your own identity. Your view of your sexuality can change at any time. For many people, sexuality is a highly personal subject. You should never feel pressured to tell others how you identify.
Different people take varying lengths of time to figure out who they are. Some people have known which gender(s) they are drawn to since they were children, while others may find it more challenging and take many years to figure it out.
Your experience of 'coming out' may differ from others'. If you choose to share a part of your identity with others, you should never feel compelled to adhere to one identity in order to please them or 'make life easier'. If you feel alone, try to remember that there are many people who experience similar situations and feelings.
How to protect yourself against STIs
Protecting your sexual health is important when experimenting. To help you stay safe, remember our 3 top tips:
Talk openly
Take control
Test regularly
Having open and honest conversations with partners is important in order to find out whether there is anything you need to know about their sexual health status. Take control of the situation and don't be afraid to ask questions. If you may have been at risk, regular STI testing is crucial to protect your long-term health.
Although condoms are the most effective method to prevent STIs, some infections such as Syphilis and Herpes can be contracted through skin-on-skin contact alone. Condoms should be changed between partners since STIs can be transferred through bodily fluids on the condom's surface, such as vaginal discharge, anal mucus, or blood.
Sharing sex toys can also spread STIs. Always clean your sex toys regularly and ensure that you put a condom over them at all times, changing it between partners. Read more about sex toys and STIs here.
Speak to Better2Know in confidence
Better2Know can help you to take care of your sexual health. If you are concerned about your sexual health or STIs, speak to our highly trained sexual health advisors in confidence today by phone or live chat. Our dedicated team is here for you 24 hours a day, seven days a week, to help you gain peace of mind surrounding your sexual health. We can arrange confidential STI testing with fast and accurate results at a clinic near you, with a private nurse visit, or you can order a convenient home test kit.
Sources
[1] Paradigm: It's normal to question your sexual orientation
[2] Young Minds: Sexuality and mental health
[3] Childline: Sexuality
[4] LGBT Foundation: STIs
---