Herpes simplex virus is a common infection with as many as 7 in 10 people in the UK population having HSV-1 and approximately 1 in 10 people having HSV-2, according to Nuffield Health.
A World Health Organization report published on 1 May 2020 states that an estimated 3.7 billion people under age 50 (67%) have HSV-1 infection globally.  An estimated 491 million people aged 15-49 (13%) worldwide have HSV-2 infection.
What are Herpes virus type 1 (HSV-1) and Herpes virus type 2 (HSV-2)?
Herpes is a common and highly infectious disease that is caused by two closely related viruses: Herpes simplex virus type 1 (HSV-1) and Herpes simplex virus type 2 (HSV-2).  HSV-1 infections, or oral Herpes, are more common than HSV-2 and result in the formation of fever blisters or cold sores, especially around the mouth and lips.
HSV-2 infections, or genital Herpes, result in the formation of sores, usually around the genitals or rectum. There is no cure to eliminate the virus from the body. However, there are many treatments which are effective at reducing both the severity and frequency of any outbreaks.
The two mothers who died from HSV-1 infection after giving birth
Recent UK media reports about the untimely death of two mothers have cast the spotlight on Herpes. In May and July 2018, Kimberley Sampson and Samantha Mulcahey both died of a Herpes simplex type 1 infection. Fatalities caused by HSV-1 infection are rare in healthy individuals.
The same two clinicians, a midwife and surgeon, had taken part in the deliveries which were both by Caesarean section. East Kent Hospitals Trust says it could not identify the source of the infection, and the surgeon had no history of the virus.  Both women had a primary infection which means that this was the first time they had been infected by herpes.
Research and investigation into these fatalities
Peter Greenhouse, who has worked as a sexual health consultant for over 30 years in the UK, is now conducting further research into the deaths with the hope that new mothers with unexplained sepsis-like symptoms will be tested for Herpes as a matter of course.
The families of both women, who were told there were no connections between the deaths, are calling for inquests to be opened according to the BBC. The Royal College of Obstetricians and Gynaecologists announced on 23 November 2021 that "the deaths of two new mothers from Herpes should be fully investigated".
Mr. Greenhouse said to the BBC, "I hope that the research will eventually change the guidelines, so more people will benefit from earlier diagnosis. It is the only constructive outcome that one could hope for, after such a tragic scenario".
It is important to note that if Herpes is left untreated, there is an increased risk of getting other sexually transmitted infections including HIV. Early detection and diagnosis of Herpes and all STIs is crucial.
How can Herpes be tested or checked?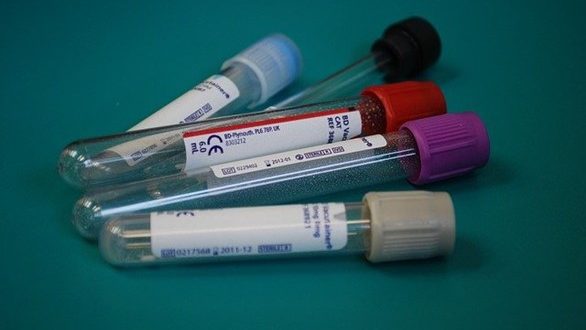 Better2Know has three ways of testing for the Herpes virus:
A blood test if you have no symptoms
A urine test if you presently have symptoms
A swab test if you have a blister or other lesion for swabbing to see if it is caused by HSV
Results are available within 2-5 working days from us receiving your sample depending on which sample is taken. You will find out whether you have HSV-1, HSV-2 or both and if you have neither.
We also provide instant Herpes testing at certain private sexual health clinics. This is an increasingly popular Herpes testing option that allows you to receive your results from 10 minutes after sample collection.  Better2Know also offers you the choice of using our Home Sample Collection Kit.  Visit our Home STI Tests page for more information.
Book your Herpes test
Better2Know is the world's leading provider of private sexual health testing services.  We will arrange a clinic appointment or home testing kit quickly.  We deliver fast and accurate results for your peace of mind. If you have concerns about your sexual health, please call one of our highly trained advisors on the number above or click Book Now.
Sources
[1] Nuffieldhealth.com: Herpes
[2] World Health Organization: Herpes Simplex Virus
[3] BBC.com: New mothers who died of herpes could have been infected by one surgeon
---