Our Covid-19 finger-prick home test kit is back. This convenient home sample collection kit enables you to collect your blood sample at home and send it by post to our laboratory. Find out more about our new and improved finger-prick home sample collection kit.
From what we know about Covid-19 so far, the virus affects individuals in different ways including the severity of symptoms, recovery time, and the immune response produced by the body. Researchers are yet to confirm the link between antibodies and immunity, such as how long antibodies remain in the body and the level of protection they may provide against future re-infection.
An antibody test can tell you whether your body has produced an immune response to a previous Coronavirus infection. There are various antibody tests available, so if you are looking to test for antibodies, it can be difficult to know which one to choose. Here are five reasons why our Covid-19 finger-prick home kit might be the right antibody test for you.
The test is CE Marked and MRHA approved
The first question you may have in mind is 'Can I test for antibodies with a finger-prick test?'. The short answer is yes, you can.
Previously, the Medicines and Healthcare products Regulatory Agency (MHRA) halted the sale of finger-prick home sample collection kits due to the need for a more thorough assessment of the test. This finger-prick test has been approved by the MHRA and has a CE mark, so you can test with confidence.
It requires only a finger-prick sample
This test kit includes a pack of lancets. A lancet is a small medical device which is used to pierce the skin on the end of the finger. Pricking your finger with a lancet is pain-free, so don't worry about that. Your kit includes a full set of instructions detailing how to collect your sample correctly.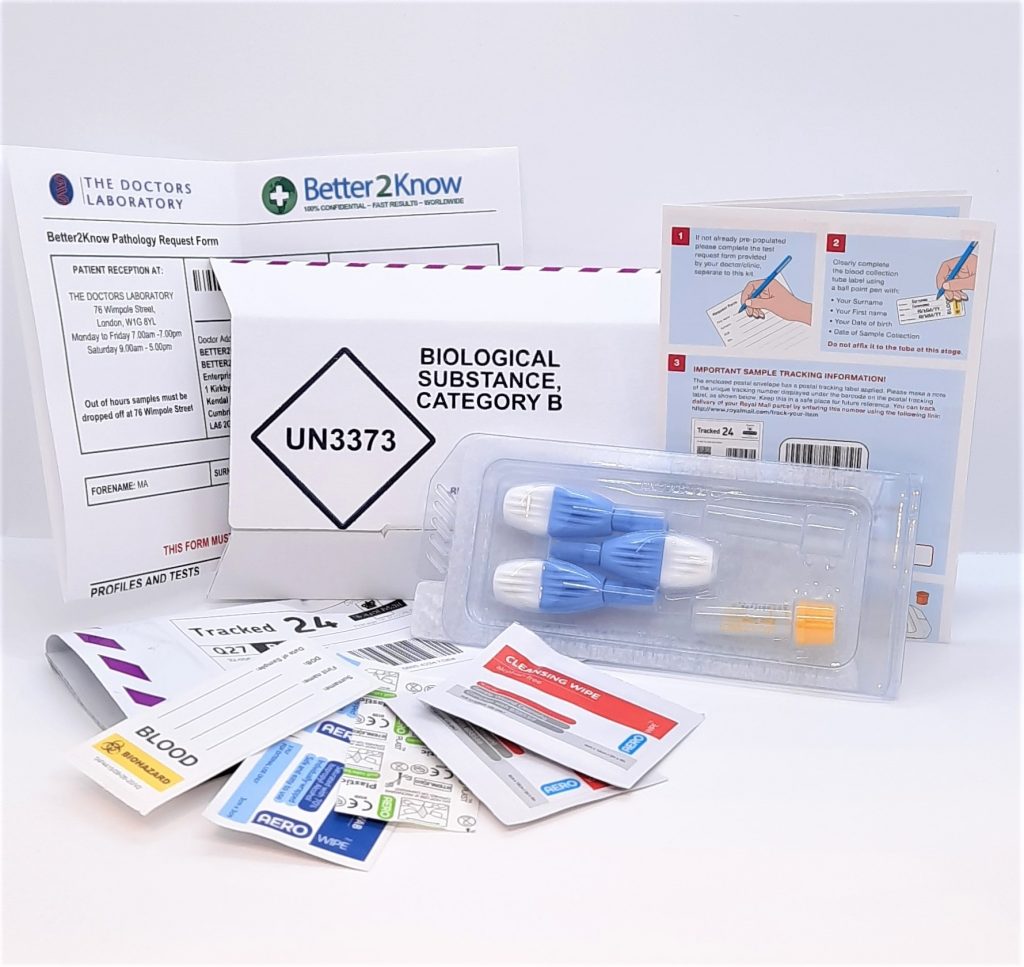 You can collect your sample from the comfort of your own home
This is a home sample collection kit, so you do not have to visit a clinic or hospital to have your blood sample taken. You can simply order your test online, collect your sample at home using the equipment provided in your kit, and put it in the nearest post box to send to our lab. We always strive to make testing easy and convenient for you.
You will receive your results within 24 hours of your sample's arrival at the lab
This test provides fast results within 24 hours from receipt of your sample at the laboratory. You can track the progress of your results online at any time in your secure Patient Area. Once your results are ready to view, we will email you to let you know. Simple!
The test will detect both IgG and IgM antibodies
Whilst some antibody tests look only for IgG antibodies, this test can detect both IgG and IgM antibodies. This means that, if you have not yet developed a detectable level of IgG antibodies, this test can still detect IgM antibodies which are produced earlier.
Order your Better2Know Coronavirus antibody home test kit today
Our Covid-19 antibody home sample collection kit is available to order online. If you order before 4pm Monday to Friday, we will send your kit to you on the same day.
Browse our full range of antibody tests here.
Sources
[1] British Society for Immunology: Coronavirus and immunology Q&A
---