Arts, film and production were one of the many industries brought to a standstill when the Covid-19 pandemic began. Since then, many film crews have been able to safely return to work by implementing Covid-19 testing as a simple but effective precaution.
Since the pandemic began, the uncertainty of the future makes planning ahead somewhat challenging. However, there is one thing for sure. Following a very difficult time, there is always light at the end of the tunnel. For the arts and film industry, this means getting back into production, with a few Covid-19 considerations to bear in mind.
When returning to work, a Covid-safe environment should be top priority. Unfortunately, social distancing whilst on set is not always possible, particularly for actors, film crews and make-up artists who have no choice but to get up close and personal at times.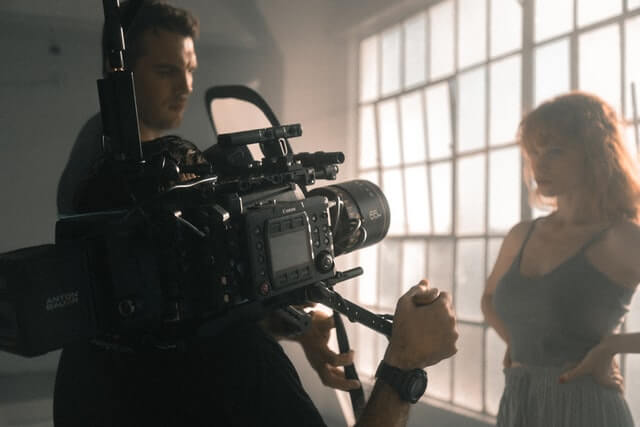 Whilst wearing PPE provides a level of protection, testing for Covid-19 prior to filming helps to further protect and promote the safety and wellbeing of your entire team. Many cases of Covid-19 are asymptomatic, so a simple swab test is all you need to prevent an outbreak on set.
As a leading provider of Covid-19 testing, Better2Know has supplied dozens of film crews with Covid-19 PCR tests. So far, we have assisted both UK and international production companies, including a film crew based in California.
Our professional team has a thorough understanding of the time-critical demands within the film industry. Our accredited laboratories provide fast and accurate results within 24 or 48 hours, depending on the test you choose, so don't worry about losing precious production time. Our results team are on hand 24/7 to ensure that you receive your results as quickly as possible.
We will send your Covid-19 tests by special delivery to a location of your choice, whether this be on set or to individual addresses. You may even decide to stock up on an extra supply of Covid-19 tests, to ensure that you can continue to provide a safe filming location for the weeks to come.
If you want to find out more about how we can help you to provide a Covid-safe environment, get in touch with Better2Know today. Read more about testing for businesses here.
---