On the back of Cervical Cancer Prevention Week, Anthea Morris, Co-Founder of Better2Know, calls for women who are too nervous about getting screened for cervical cancer at a clinic, or are not attending appointments due to the pandemic, to consider self-administered 'DIY' HPV tests.
With Public Health England records revealing that cervical cancer screening rates are as poor as 50.4% amongst London Boroughs and 60.9% in other areas of the UK, Anthea Morris urges women to get tested and, as an alternative to attending a clinic appointment, explore using a 'DIY' HPV test that can be self-administered in the privacy of their own home. The data shows that screening rates for cervical cancer in England are at record lows, and more than 1 in 4 women who are eligible for screening do not attend an appointment.
The existing poor rates of cervical screening, due to women feeling embarrassed about attending their appointment, have been further impacted by the Covid-19 pandemic. With lockdowns looming and strict restrictions reinforcing the need to 'stay at home', the importance of a screening appointment has, in many cases, been overlooked. Furthermore, immense pressures on the NHS caused by Covid-19 have resulted in delayed appointments and extended results times.
The good news is that Better2Know is one of only a few providers to offer self-sample vaginal collection tests that screen for 20 HPV strains – including those that cause most cases of cervical cancer. With this test, women can continue to take care of their cervical health from the comfort of their own home, without the need to visit a GP surgery.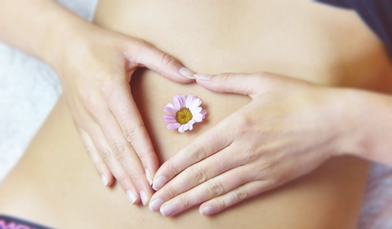 "Women who go untested for cervical cancer are at a great risk of not getting treatment early enough if they have a disease. With cervical cancer screening rates still well below what they were 20 years ago, and one in three women nationwide failing to attend their cervical screen because of embarrassment, alternative tests that are more acceptable to women will hopefully have a positive impact on the number of women getting tested. Although self-administered home tests for the Human Papillomavirus are easy and convenient, they are not yet available consistently on the NHS and I would encourage any woman who does not want to undergo a smear test, to get one".

Anthea Morris, Co-Founder of Better2Know
A study by scientists at Queen Mary University of London also reveals that DIY home test kits for HPV could help more women discover whether they are at risk of cervical cancer. Other studies show that embarrassment and inconvenience are key factors in women not attending appointments, while a British Medical Journal study suggests that women could be twice as likely to get tested when given the option of a 'DIY' test over going into a clinic.
How do 'DIY' HPV test kits for cervical cancer work?
"Getting an early diagnosis and treatment are key to increasing survival rates for cervical cancer. The privacy and convenience that self-sample HPV tests offer addresses some of the biggest barriers to women getting tested. Better2Know can send the easy-to-use kits in the post to any address in the UK or Ireland, giving women the option to do the test themselves in the privacy of their own home. The tests arrive in plain packaging and women just need to use the provided swab to take a quick vaginal sample and return it in the mail. Results are completely confidential and can be accessed via a secure online portal that's accessible 24/7. There's no waiting around for a call or going into a clinic, which is perfect for women with hectic lifestyles or who are anxious about seeing someone in person".

Mike Asher, Better2Know's CEO and Co-Founder
What is the difference between HPV and PAP smear tests?
HPV tests work by searching for strains of the Human Papillomavirus (including types HPV-16 and HPV-18) which cause 99.7% of cervical cancer cases. PAP smears look for abnormalities in the cells lining a woman's cervix that could develop into cancer.
HPV tests are thought to be more effective at detecting risk of the disease. Women who want complete peace of mind can have a combined HPV and PAP smear test at their local Better2Know clinic; a service which is not always available on the NHS.
Speak to us in confidence
Our highly trained sexual health advisors are available by phone 24 hours a day, 7 days a week, so do not be afraid to reach out for advice or more information on HPV testing. Alternatively, you can send a message anonymously using our live webchat.
---