It is National HIV Testing Week in the UK. Better2Know not only wants to promote the importance of HIV testing, but also the need to reject the stigma surrounding HIV and AIDS that often prevents people from getting tested or seeking treatment. The emerging HIV epidemic in the 1980s triggered fear in many people as little was understood of the Human Immunodeficiency Virus. This created irrational behaviour and misconceptions of personal risk which still exist today. [1]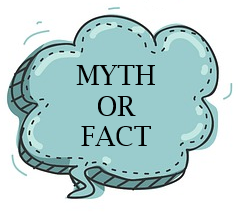 Myths and misinformation increase the stigma surrounding HIV and AIDS.
Prejudice and discrimination against HIV exists worldwide. It manifests differently across countries, communities, religious groups and individuals. 1 in 8 people living with HIV are denied health services because of stigma and discrimination. It is usually directed toward specific populations including men who have sex with men, people who inject drugs and sex workers. [1]
Shamal Waraich received a positive HIV diagnosis in 2013, he spoke to the BBC about his experience: "I felt so much shame and guilt around it
"I had gone in to get tested for something else. That's when it came back that I had HIV and my world just fell apart," He said HIV is seen as a gay man's disease, supporting the idea that many people still hold incorrect perceptions of HIV and AIDS. [2]
HIV can affect anyone regardless of sexual orientation, race, ethnicity, gender or age. [3] Beginning HIV treatment early prevents viral replication, enabling your immune system to recover, and hindering the development and long-term effects of an HIV infection. [4] This is why you should get tested for HIV regularly, especially if you are concerned about potential exposure to the virus.
Better2Know's HIV Testing Options
Better2Know provides confidential and anonymous HIV testing services throughout the UK. Our private sexual health clinics provide a wide range of HIV tests at a variety of locations including London, Edinburgh, Cardiff, Belfast, Birmingham, Glasgow, Manchester, Liverpool, Leeds, Aberdeen, Southampton and Swansea.
Your personal information is completely confidential; the option of complete anonymity is offered upon booking to make you feel more comfortable with getting tested for HIV. Better2Know's selection of HIV tests will advise a period of incubation to ensure the accuracy of your results. This is the time between potential exposure to HIV and your anonymous HIV test.
You can combine your HIV test with any other Better2Know STI test to give yourself a thorough view of your sexual health. You may also choose from our wide selection of STI screens. For every HIV test booked with Better2Know from 17th November 2018 to 1st December 2018, we will make a donation to the Terrence Higgins Trust and other National HIV Charities.
In addition to Waraich, who was diagnosed with HIV when testing for something else, the BBC have also recently reported on a woman who, after suffering from a number of health issues, learned her partner had given her HIV. Diana Reeves said she experienced problems such as not having energy and other symptoms that she attributed with getting older. However, after six months of dealing with these complications – she was not only diagnosed with HIV but also AIDS. [5] So, it is important to receive comprehensive testing when it comes to STIs, as infection with one sexually transmitted infection can result in a susceptibility to others, such as HIV.
HIV Counselling
If you are worried about HIV testing or are finding it difficult to come to terms with your results, Better2Know can help you arrange a private session with one of our qualified counsellors. This confidential service provides a safe space for you to discuss your HIV concerns. Your Better2Know counsellor can help you understand your results, work with you to understand the reasons for your anxiety and give advice on how to reduce the psychological impact of your results or HIV test.
The Importance of Getting Tested for HIV
The Human Immunodeficiency Virus (HIV) weakens your immune system by damaging the cells there. If left untreated, you can develop Acquired Immune Deficiency Syndrome (AIDS). At this stage, you are at risk of potentially life-threatening illnesses as a result of a severely weakened immune system. AIDS cannot be transferred between people, but HIV can be transmitted sexually or through other routes of exposure. [6]
HIV can be acquired through unprotected sexual intercourse with an infected person. This includes anal, vaginal and oral sex. Though HIV transmission through oral sex is considered a low risk activity, the virus can be transmitted through any cuts or sores on the mouth and genital area. The virus is present in bodily fluids including semen, vaginal fluid, anal fluid, blood, and breast milk. [6]
An HIV infection may occur if you share needles, or other equipment that enables the virus to enter your system through a break in the skin. During pregnancy, an HIV infected mother can also transfer the virus to the baby, which includes birth and breastfeeding. [6]
You will not be infected through ordinary contact such as [7]:
Kissing
Hugging
Shaking hands
Sharing food or water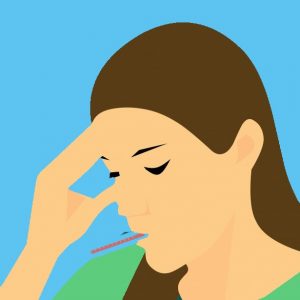 Many people may suffer from flu-like symptoms 2-6 weeks following exposure to HIV. This can last for up to 2 weeks. [6] These include symptoms such as [7]:
Fever
Fatigue
Sore Throat
Rashes
Headache
After you have recovered, your HIV infection can become asymptomatic. During this time, you may not be suffering from any symptoms, however, you are still infected with HIV and can still transmit the infection to others. Many people remain unaware until the later stages of an HIV infection, where you can exhibit additional symptoms including:
Fever
Diarrhoea
Coughing
Swollen glands
Some may even go on to develop other serious illnesses such as tuberculosis, some types of cancers or severe bacterial infections. [7] If you are in any doubt regarding your HIV status, or sexual health more generally, you should get tested at your earliest convenience.
Arrange Your Anonymous HIV Test Today
Get in touch with Better2Know's expert sexual health advisors now to organise your private HIV testing appointment in the UK. Please use the phone number provided above. Your experienced advisor will answer any further questions you may have regarding Better2Know's private STI testing services or HIV, before confirming your confidential booking. Lines are open 24/7 for your convenience.  Alternatively, you can book your HIV test online, at any time, using the orange button at the top of the page.
References
[1] Avert: HIV Stigma and Discrimination
[2] BBC: Gay, Muslim and living with HIV
[3] HIV.gov: Is the Risk of HIV Different for Different People?
[4] UNAIDS: HIV Treatment
[5] BBC: My cheating boyfriend gave me HIV – here's how I got justice
[6] NHS: HIV and AIDS
[7] World Health Organization: HIV/AIDS
---