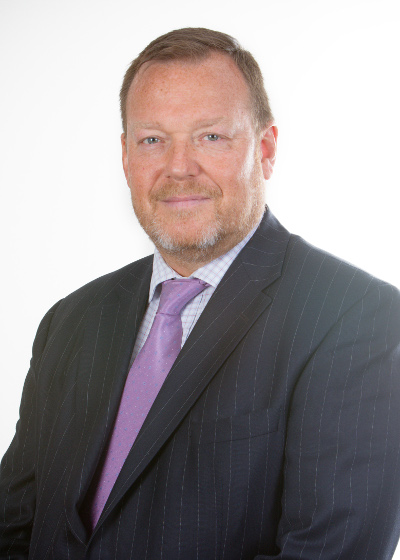 Current Position
Chairman & CEO, Better2Know
American Sexual Health Association Ambassador
Professional Journey
Michael earned his Masters degree in Business Administration from IESE, in Barcelona Spain. Prior to this, Michael attended Brown University in the United States where he was awarded degrees in Economics and Hispanic Literature. Having been brought up overseas and speaking four languages, Michael decided early on to forge an international business career. His interest in the Life Sciences was also sparked early in life and he quickly decided to focus his professional life at the interface of science and business.
His early work included managing the global Clinical Chemistry diagnostics division of Instrumentation Laboratory Worldwide Inc. During his career at IL, he established a global strategic alliance with Shimadzu Corporation and lead the development of a range of new ILab Clinical Chemistry auto-analysers. Michael was also responsible for the development of new assays to run on these systems and managed a European and US based R & D function to achieve this.
Following the successful global launch of the ILab Chemistry analysers, Michael turned his attention to developing new robotic and automation systems and Laboratory Information Systems to integrate the ILab analysers into high throughput commercial diagnostic laboratories.
In 1997 Michael joined Coulter Corporation where he managed the sales, marketing and distribution of Blood Cell counters, Haemostasis Analysers and their associated reagents across a number of international territories. His time at Coulter Corporation further broadened his experience in medical diagnostics so that by 2000, he had worked in the development, manufacturing and marketing of Chemistry, Haemostasis, and Blood Gas analysers, Haematology and Flow Cytometry systems and industrial particle sizers and counters.
Michael was then appointed CEO of Drew Scientific Plc, a London Stock Exchange listed developer, manufacturer and seller of Diabetes testing systems. He quickly grew Drew to £12M revenue over 5 years through a combination of new product acquisition and the globalisation of Drew's sales, marketing and distribution activities. Under Michael's management, Drew was selling and distributing within just a few years, its HbA1c analysers and associated consumables in over 100 countries around the world.
Michael continued developing his experience in both public and private Healthcare, creating new organisations such as the Commissioning Business Service for the NHS in Greater Manchester and managing companies active in surgical equipment, implantable devices, and diagnostic sensor technologies.
Prior to founding Better2Know, he was Chairman of ReInnervate, a company specialising in the development of scaffold materials designed for 3D stem cell culture.
In 2011 Michael founded Better2Know Ltd, and since then has built the Company into a world leading private provider of Sexual Health testing services.
Main Achievements
Introducing Instant Point of Care testing
Creating a national network of nurses enabling our patients to access our services anywhere they like
Giving millions of people around the world access to excellent sexual health services
Why Better2Know was Founded
The incidence of Sexually transmitted infections is rising worldwide. Whilst great strides have been made in developing new therapies to treat diseases such as HIV, infection rates remain unacceptably high. Other infections like Chlamydia, Gonorrhoea and Syphilis are spreading rapidly and, in some instances, the bacteria are developing a resistance to antibiotics. This global health problem needs attention, so Michael decided, along with his business partner Anthea Morris to found Better2Know. The team bring clinical excellence and outstanding patient services to the testing and treatment of these infections. Better2Know's services are now available across many countries and the Company plans to continue expanding, bringing better health and better lives to everyone.
Clinical Interests
Michael's main interest is in diagnostic systems for the detection of blood borne viruses. These include HIV, the Human Immunodeficiency Virus, Hepatitis virus B, and Hepatitis virus C but also included are the human T-lymphotropic viruses-1 and 2, and the Zika virus. All of these organisms can be transmitted from person to person via the blood and through sexual contact and collectively impose significant morbidity and mortality on the human population.
Views on the Future of Sexual Healthcare
An ageing population in the UK and around the world, advances in medicine and the development of new but costly techniques to keep people alive for longer are all putting the NHS and global healthcare systems under increasing financial pressure. Michael believes that as in business, the NHS must increasingly focus its precious resources in areas where it can add greatest value. Surgical interventions, cancer therapies, cardiovascular treatments and many other areas demand the lions share of budgets and talent.
But in the same way that hearing aids, glasses and care for the elderly has moved increasingly to the private sector, so will the provision of sexual health testing and related services. Whilst complex and requiring great expertise to deliver safe and effective services, these fields should also allow an element of consumer choice. The private sector is uniquely positioned to deliver such services and Michael predicts continued contraction of the publicly funded services and continued growth of excellent private providers.
Priorities as a Better2Know Board Member
The continued growth and development of Better2Know is Michael's single most important priority. This growth will come from the delivery of excellent patient care and keeping patients at the forefront of all that the Company does.
Qualifications
MBA Marketing and Finance (I.E.S.E. Barcelona)
BA Economics (Brown University)
BA Hispanic Literature (Brown University)
STIF and STIF-Plus (UCD / BASHH)
HIV Management and PeP (UCD /BASHH)
Specialities
Strategy
Clinical Engagement
Business Development and Strategic Alliances
Organisational Design and Operations
Sales, Marketing
Spokesperson
My Publications
Sexually Transmitted Infections: A brief guide to what they are and how they are treated. (Now in its third edition)
The Better2Know Guide to Safer Sex (Now in its second edition)
STI Fact Sheets
Get in Touch
Connect with Michael on LinkedIn
Contact Michael by Email