Better2Know is the UK's leading provider of private sexual health testing services. At selected clinics nationwide, we offer Instant testing for six common STIs. Namely, Chlamydia, Gonorrhoea, HIV, Syphilis, Hepatitis B and Hepatitis C. Better2Know's Instant STI tests are available in towns and cities across the UK, including London, Edinburgh, Cardiff, Glasgow, Birmingham, Manchester, Liverpool, Swansea, Newcastle, Sheffield, Aberdeen and many more. With same day or next day availability throughout the country, you can arrange your confidential appointment for a time and date that suits your schedule.
England saw a substantial rise in sexually transmitted infections last year. Cases of Gonorrhoea increased by 22% in comparison to the year before, and reports of Syphilis infections have risen by 20% with over 7,000 diagnoses. According to Public Health England, "early diagnosis and treatment of STIs is key for their prevention and control." With Better2Know's Instant testing service, you will receive your confidential results within 30 minutes of providing your samples. Our dedicated advisors will make the necessary arrangements for you to access the treatment you need following your Instant test result.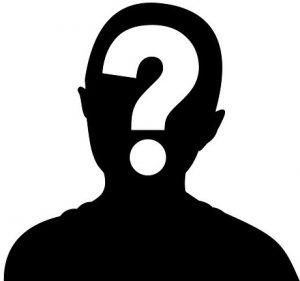 You can choose to remain anonymous throughout your Instant testing process
Your Better2Know patient journey begins the moment you contact us. Better2Know's sexual health advisors are highly trained and will offer advice on the Instant screen or test that best suits your STI testing needs. Each Instant test suggests a minimum period of incubation. This is the time between potential exposure to infection and your Better2Know Instant test. The incubation period may differ depending on which Instant testing option you have selected. Better2Know's Instant screens combine Instant tests to provide a comprehensive view of your sexual health. These include:
Once you have arrived at one of Better2Know's private UK clinics, a qualified clinician will go through your Instant test or screen before taking your samples. Blood and/or swab samples will be required depending on your selected Instant test. Analysis will be conducted whilst you wait in the clinic. You will be given a signed and completed copy of the Better2Know Rapid Test Results Report outlining your results, before you leave.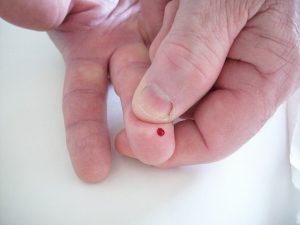 Better2Know's Instant tests use finger prick lancets to collect your blood sample
Your Better2Know clinician will provide an immediate prescription if you are positive for either Chlamydia or Gonorrhoea. We will perform additional, confirmatory testing on reactive blood tests. If you are positive for a blood borne STI, Better2Know will refer you to a specialist who can provide further guidance and discuss your treatment options.
You can schedule your Instant test or screen at any time via our online booking system, which you can access using the orange button above. If you have any questions about Better2Know's Instant testing services in the UK, or additional sexual health related queries, our experienced team of advisors are available 24/7 for your convenience. They will help you choose the most appropriate Instant testing option and arrange your confidential appointment. Telephone the number displayed at the top of the page to speak to a Better2Know advisor now.
Image source:
Alisha Vargas. Available Here.